Anime Girl Kristin... WIP take 2

chrisschell
Posts: 267
*I'm happy to announce that Anime Girl Kristin is now available for download as a free Public beta for community developement! See the latest post in this thread for details and you can find my release notes here http://www.daz3d.com/forums/discussion/10352/ in the Freepository. :)
Edit* Important Update!!! I've posted a Figure Update in this thread to correct an oversight on my part… my apologies everyone… New downloaders won't be affected by the issue I've fixed but those who've already downloaded my Anime Girl should grab the new file from the link in my post on page 4 of this thread…
Hey all... back some time ago I'd done a thread (in the old forums) for an anime styled figure i'd been working on... I figured I'd start a new thread here and show off some of the progress on the figure since that old thread.
Please keep in mind that the figure is still a work in progress and is also a very stylised body form that I've developed on my on my own over the years. It's influenced by anime artists such as Shirow, and also by styles such as seen in "Visions of Escaflowne" and "Macross Plus" amongst other anime movies and manga works.
The first few images are older ones... the last few are new, showing the latest tweeks and fixes...
Amongst other tweeks I added new materials for "pupils" and "lips"... also I've tweeked the shaping of Thighs, Feet, Head, Eyes, Chin/Jaw, Toes, and Cheeks. I've also tweeked the joints of the Knees to fix a few small bending issues that I wasn't quite happy with.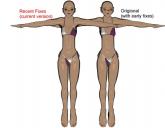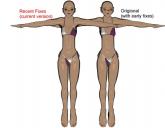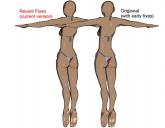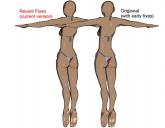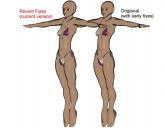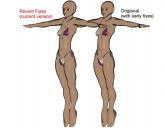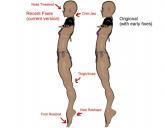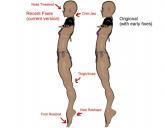 Post edited by chrisschell on