►►► Carrara Cafe ◄◄◄

Dartanbeck
Posts: 13,966
There is a place set aside in the web-way especially for all things Carrara. A place where you'll see things you may never have seen before - and it's all done with Carrara. A place where you can catch the latest in Carrara News or kick back and read an interesting article. See what projects might be going on or have been completed. Stroll through the Gallery of Impressive Carrara Art! It is also a place where Carrara Users can keep in touch. The forums there have great features and are awaiting your traffic. So it's a great time to Sign Up, if you haven't already, Log In and join us. What currently exists there now is a great collection of articles and tutorials, freebies and art. Tips and tricks from the pros, and much more...
The place that I speak of is The Carrara Cafe!
The Cafe can speak for itself, once you go there. I just wanted to make a short article thread here, so that people have a place here to ask questions, make suggestions and requests, etc., aside from being in the actual Cafe. It will also give me the chance to help illustrate some of what can be found within the rooms of inspiration. So I'll begin with one area, in the following post, and then move on to another. Since each will take a bit of work it's going to take a little time between now and the next post, and so on.
So here's a list of the indices that I have, so far, for this thread (although the list may expand as time goes on):
► My Cafe
► Articles
And here are some more places at the Cafe that deserve a visit:
► Projects
► Showcase
Some of these topics have fields below them within the Cafe, where you may post comments or concerns with what you've just experienced. I encourage you to do so. The people whom have brought all of this to you are dedicated Carrara enthusiasts, but also are very busy in their lives away from Carrara as well - so please be patient if you're requesting a response.
The staff at Carrara Cafe have put a wealth of time and effort into this site and many recent changes and improvements have been made, some still on-going, that have and will improve your experience. Eventually, I'm hoping to, perhaps, interview each of those involved for a 'Behind the Scenes' look into who is responsible for bringing this excellent site together. In the meantime, on with this thread:
► What's the latest Carrara News?
► Enough of this blabber. Take me to Carrara Cafe Now!
This thread is for you. So if you have any ideas on what sort of Carrara Cafe topics you'd like included in here, post your ideas or send me a PM ;)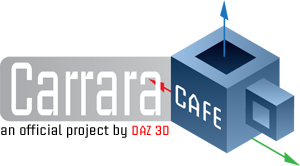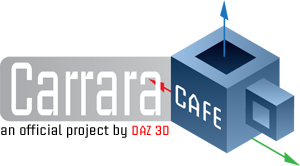 Post edited by Dartanbeck on