Storypilot's Pizza Kitchen

Storypilot
Posts: 1,541
It's always been a little dream of mine to open a pizza parlor, so I thought I'd try opening one up here in the Art Studio. I'm going to put some of my renders around in here. I appreciate any feedback, I'm always trying to improve.
Anyway, come in and feel free to sit down, the slices are warm and chewy. A bit on the pixelated side, but I hope you don't mind.
The first render is one I made last night and finished this morning when I started imagining a virtual pizza kitchen. It is rendered in DS 4.6 with post in Pixelmator.
Update 11/17/13: I now also have a DAZ user gallery here: Storypilot's Gallery
Feel free to check it out as well.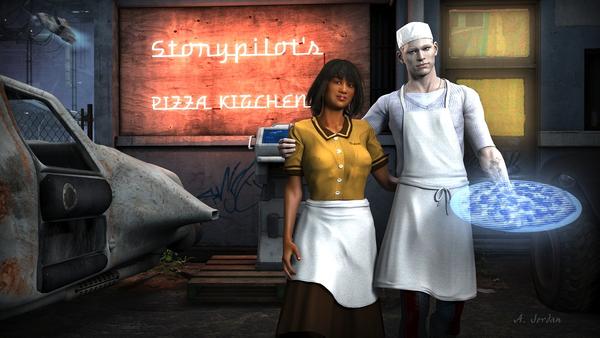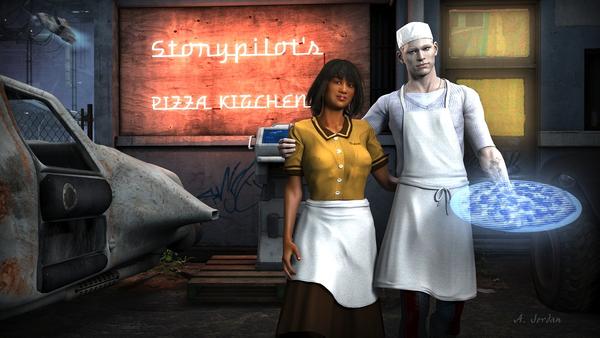 StorypilotsPizzaKitchen_(c).jpg
Post edited by Storypilot on