Use hair as grass?
Hansmar
Posts: 1,131
Hi,
You may think I have been smoking some, but in the discussions on what Bryce 8 or 9 should have, there was the issue of 'not proper grass creation' in Bryce. That's true, as far as I know. David Brinnen made some tutorial about using leaves of pine trees as grass; very nice idea and I got some nice results. Someone else, sorry, forgot who and too lazy to look for it, stated that the grass problem in Bryce was similar as the hair problem in DAZ Studio and mentioned products for making hair in DAZ and "could they be used for grass in Bryce?"
Now, that is a nice thought. The simple answer must be: "yes!"
I do have 'Look at my hair". But since I hardly render humans, I have not used it a lot. This idea (not mine, why didn't I think like that?) led me to make some quick attempts.
Workflow: create landscape in Bryce --> copy (export - import or Bridge) to DAZ Studio and select there --> open Look at my hair --> create hair --> export as obj --> import in the Bryce scene with the landscape --> texture --> render.
Here are my first 'quick' attempts. Not very good yet.
Need to play a lot with it to find the proper size of the landscape, correct hairstyle, thickness, height etc. And you can export with more or less 'hairs' (per unit) and much can be improved there too.
First three are made on a large lanscape with default amount of hair per unit in the export.
Last version contains two times the same 'grasshair' slightly moved and with different textures to make it more lively. They are made on a smaller landscape with more (5 times) hair per unit in the export.
So, here they come. I see potential, but much work to get something really great.
What do you think?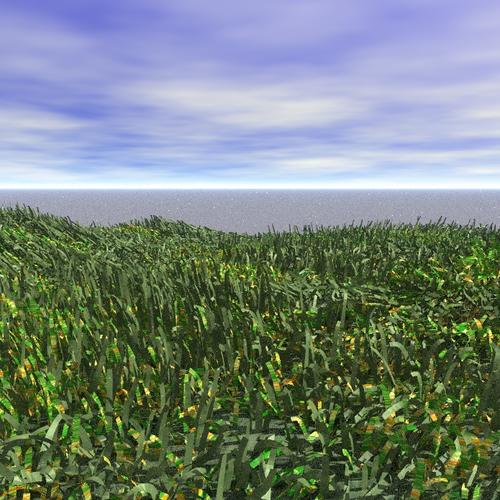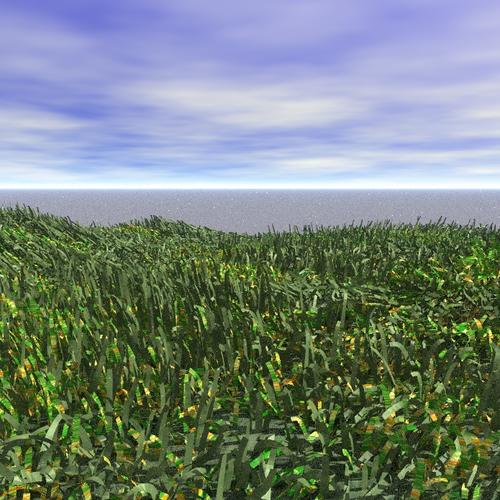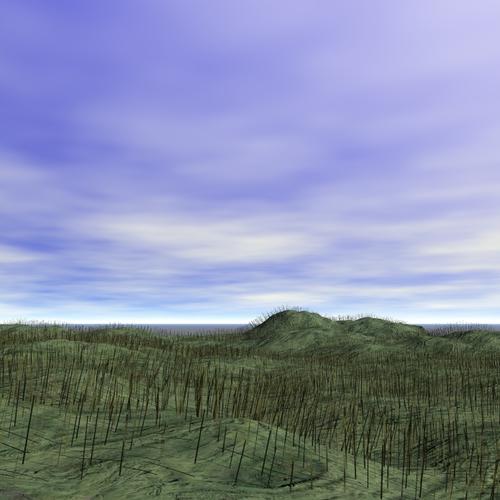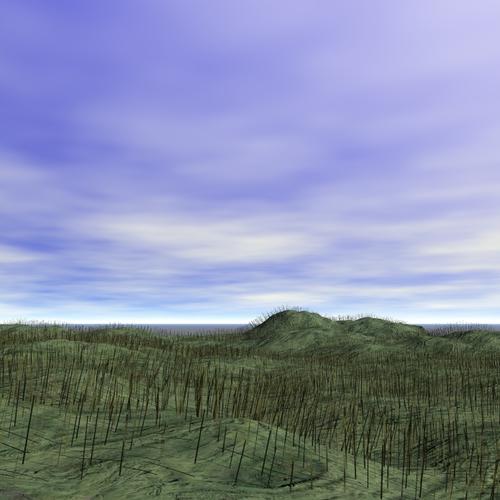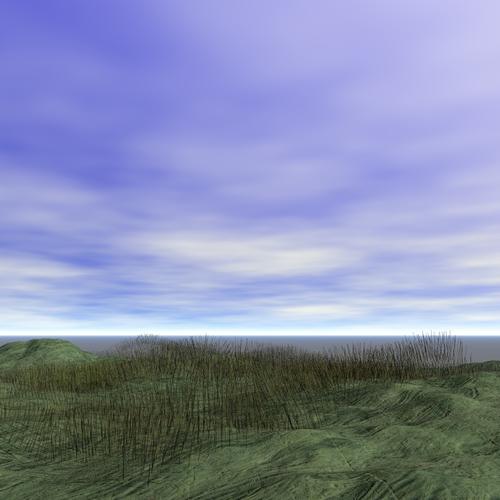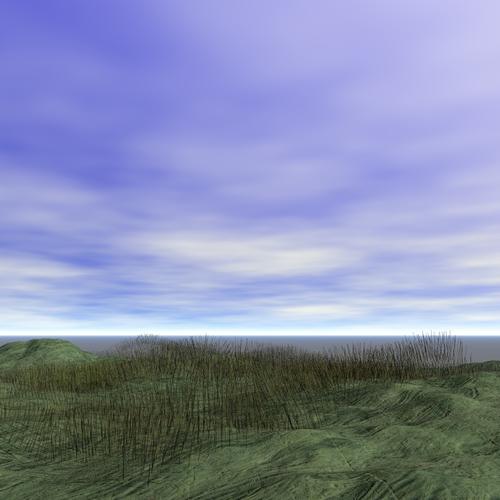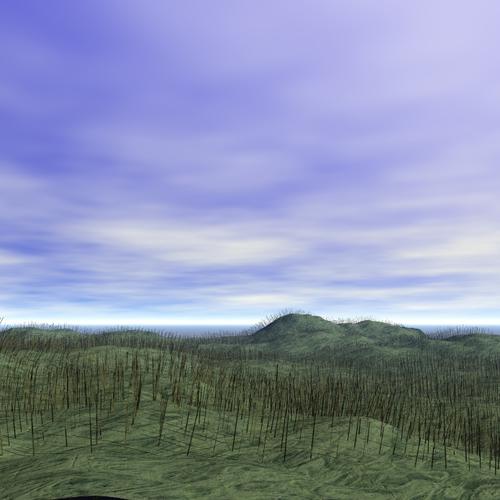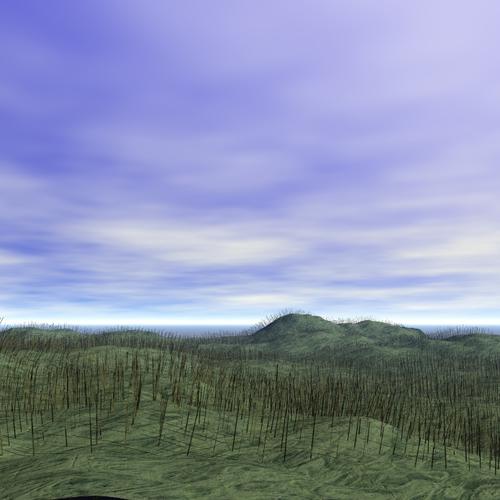 grassterrain-hairtest1.jpg