Snow on gree tree textures
Hansmar
Posts: 1,109
Hi.
I made a tree for the Bryce4ever tree challenge at DeviantArt (http://fav.me/d6ghm74). Then I decided to re-use the tree with a different view. I wanted to create a tree that looked like a tree in Spring, that suddenly got some late snow.
I tried several options, e.g. some presented in tutorials by David Brinnen, such as those on filters in textures. First I came up with this:

And I was not very satisfied. Made the first one with a altitude filter included in a texture in the first channel, that also contained the white, a greenish texture in a second channel and an altitude filter in the third channel. I just could not get the grey to be white and I wanted some snow on the lower leaves too.
Then I used a trick: two trees, one with green texture and one with white, mixed so that there is less white than green. This is in the second picture.
Then I decided I need more light in the green parts and made those leaves slightly transparant by adding a channel with a fractal only for transparency. This increased render times substantially (also using IBL lighting, true ambience, blurry transmissions and soft shadows which might not all have been needed.
Does anybody have a better idea for getting this type of effect? Ideally with snow on some top leaves of a branch, but not (so much) on the bottom?
The terrain, by the way, is all in one texture, which worked out fine.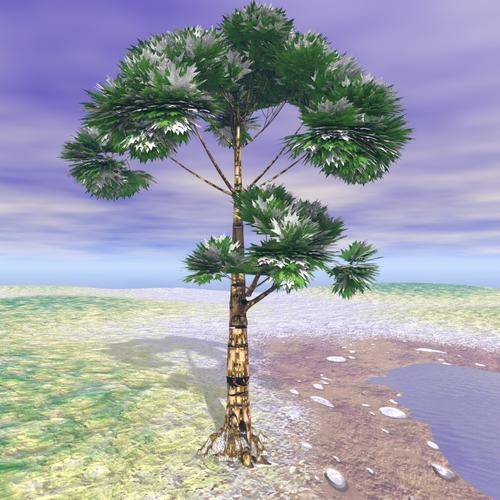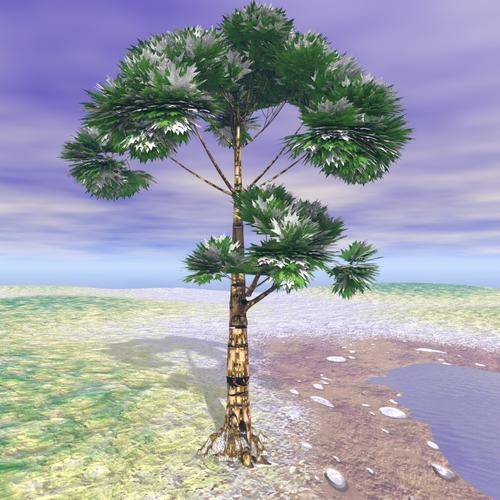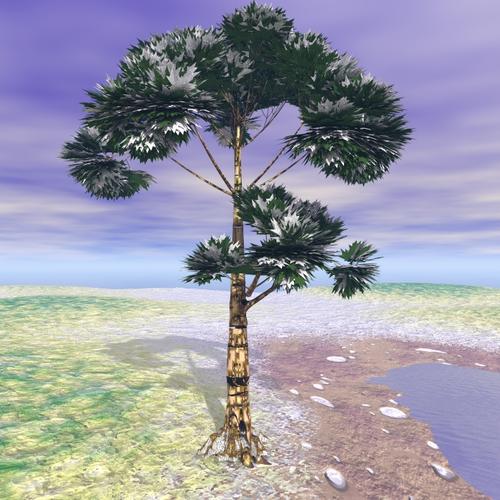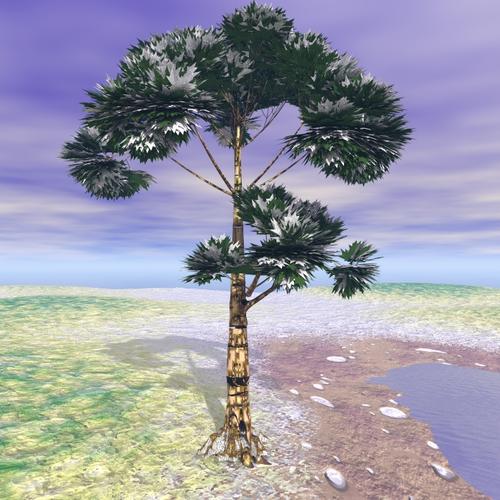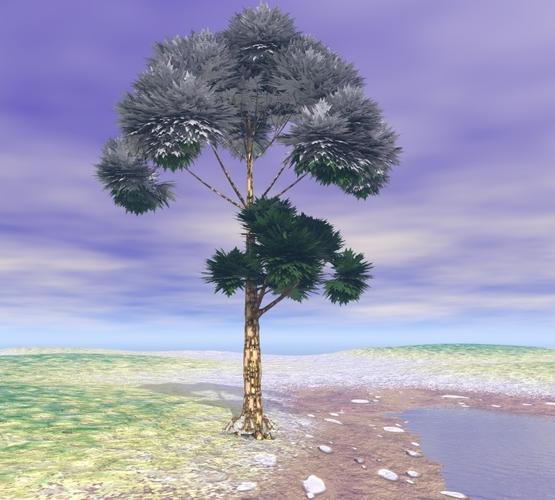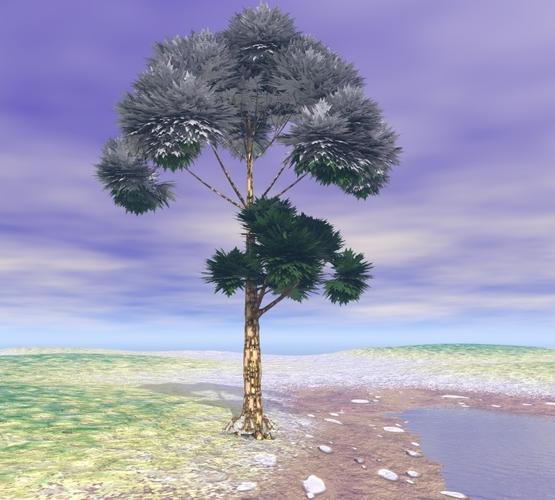 Post edited by Hansmar on