Deep Woods Rover for Genesis
Deep Woods Rover for Genesis
Conforming outfit. Created in DAZ Studio 4.6. I'm sorry, this probably won't work in earlier versions of D|S. But you could export the mesh as an OBJ file and rig it for Genesis in earlier versions.
Free to use for any personal or commercial renders.
Please do not redistribute the mesh unless you make major improvements, and ask my permission. I'll probably say yes! :)
Templates included, if you would like to make textures. Sorry, my templates are not the greatest, but i hope you can work with them.
Enjoy!
Forgot to say--Thanks to 3dCheapskate for his knot models, some of which are incorporated into the laces on this outfit. You can find them here: http://www.ShareCG.com/v/67887/view/5/3D-Model/Low-Resolution-Knots-In-OBJ-Format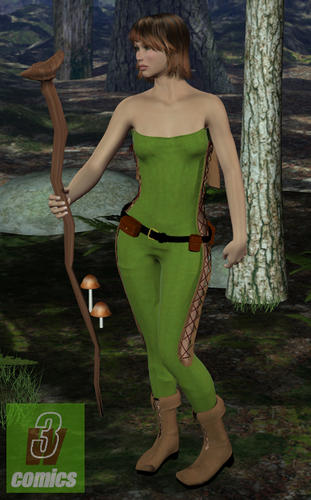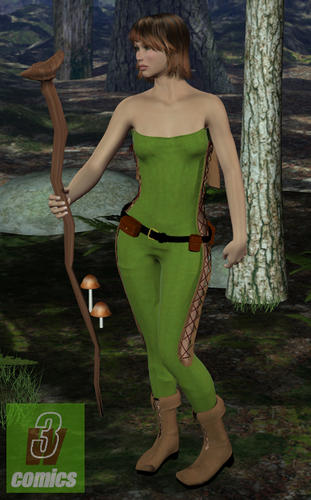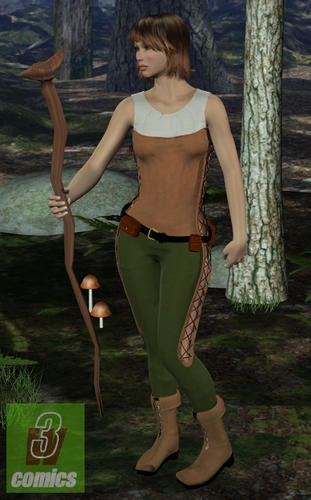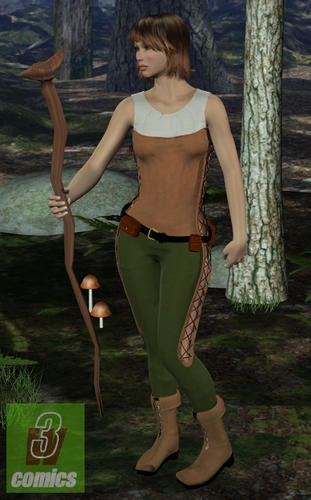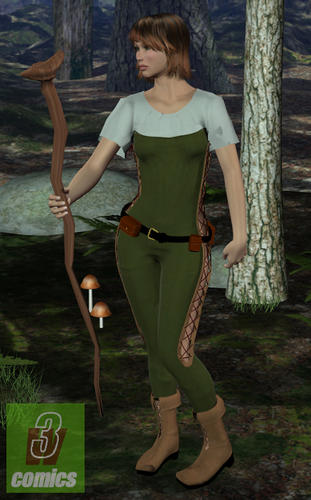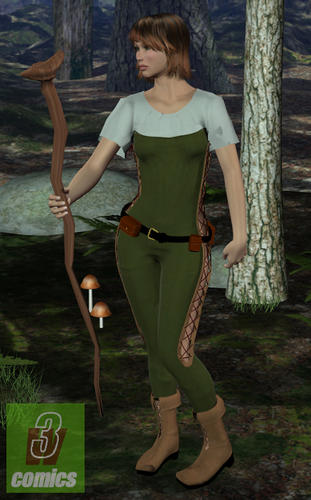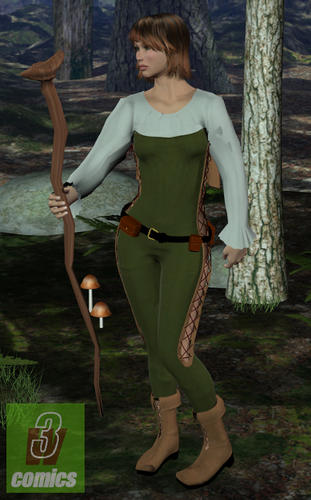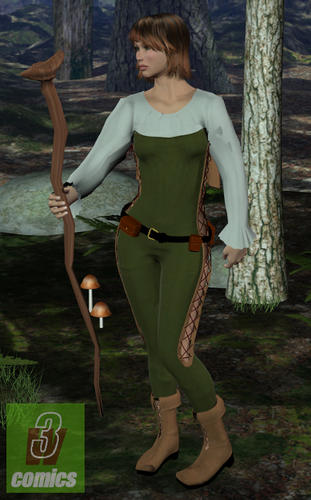 Post edited by 3WC on