RESOLVED - Stonemason Winter Terrains duf's are screwed

nowefg
Posts: 407
I'd say solved, but I never figured out why it had a problem in the first place. Not everybody had the hang issue, and some solved it, but nothing I tried had any effect at all.
I tried downloading Winter Terrains again yesterday, because I noticed that the Daz Installer was no longer showing in the Product Library, just a zip file, which I downloaded and installed.
I initiated the load for Scene 4, the one scene I never got to load at all, even after waiting 90 minutes or so. I wasn't expecting any different outcome this time, either, but what the heck.
Bingo! Thirty seconds or so, Scene 4 loaded ! Every other scene loads just as fast, even on my underpowered machine.
Beyond thrilled, because Stonemason's Winter Terrains for Daz are in a league all their own; but the hang issue, and never getting Scene 4, was a real drag on my creativity.
Now that I can easily see and use them, superlatives come to mind, but this set is almost beyond description, if you're into landscapes, natural settings, majestic vistas... Along with Emma&Jordi;'s Morphing Rock, Winter Terrains is a truly limitless set, and startlingly believable. Just reposition the camera slightly, adjust the light a bit, rotate the included skydome or use your own, and you're looking at a whole new landscape, a whole new mood, etc.. Incredible. I can't imagine a more effective landscaping tool for Daz artists.
I'm posting my first quick renders below. The first render is Scene 4, set Camera 5, no tweaks; the second is Scene 4, Daz camera, no tweaks.
I notice others have reported the same trouble with Stonemason's Winter Terrains for Daz, a stunning set if you can get it to load at all.
I did:
Scene 3 loaded in a minute-plus;
Scene 1 loaded in FIFTEEN minutes;
Scene 2 took THIRTY-TWO minutes !
These loads happened on different days, randomly, and I didn't try them twice, not having so much time to fritter.
Scene 4 hasn't yet loaded after SIXTY minutes, multiple tries over several days and downloads.
These same scenes, 1,2, & 3, the ones that did load, hang on CLEAR the scene, too. In other words, if, once loaded, you decide to start a new scene, the curent scene will hang, instead of immediately clearing. I've not waited to see how long that would take to work itself out. I was trying to get some ART done. After a minute or so, I just Task-Managered out, and started Studio again. I did notice, because I was looking at the screen at the time, that on load, if the load windows gets past the clearing the scene progress bar, the scene loads fairly quickly. As long as both clear & load progress bars show, nothing happens (till it happens, if it happens). So, is that where it's hanging; on clear?
Tech support reports bafflement; suggests too-little disk space ( 44gb ?), or too little ram (2.9gb ?), and said they had no idea, but I could get a refund. I had sent them the log file that shows WT not getting to load at all...until it does...if it does. They said the Winter Terrain files are very large.
Interestingly, and why I say the product duf's are screwed up, is that once a scene has actually loaded, and been saved as a subset duf,
the same ("very large") scenes load in SEVEN seconds! 7. Seconds.
Or, more accurately, seven-point-something seconds; less than eight seconds in each case, except Scene 4, which
hasn't loaded yet, so that I can save it.
The WInter Terrain product duf's are hanging. Don't know why. Don't care why.
Like others, I downloaded multiple times, same trouble with every download.
So, my question is, when a scene is saved as a subset, with no changes to the original loaded scene, is the information that gets saved identical to the original duf? In other words, is the scene I save and load the same scene, or is it smaller or something?
If it's identical in terms of saved information, Daz needs to get some clean duf's from Stonemason. That's all. That simple.
I have lots of logs on this, and multiple screen shots, showing ram and cpu usage as the product sits there hung. And as it loads from saved duf.
I did notice that one user reported the problem resolved, but no fix is tendered, so it's not resolved. Get Stonemason to replace the duf's. Then it will be resolved. I'd send my own, which load in 7 seconds, but that's illegal.
Studio 4.5.1.56 64 bit & 4.6 Pro 64 bit
Fresh install of Windows 7 Home Premium 64 bit
44+Gb Disk available; 2.9 Gb ram, per the Studio log file.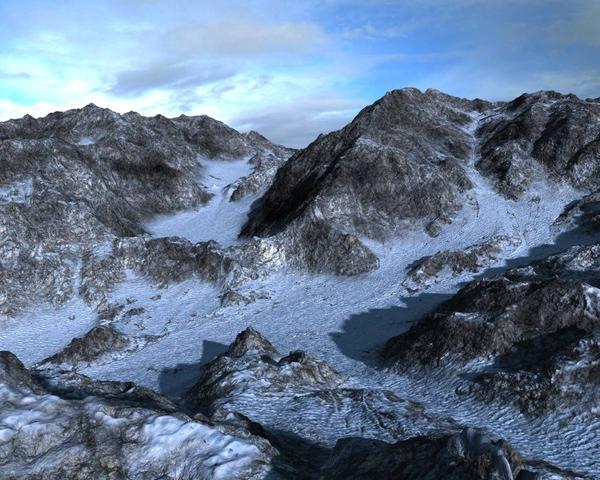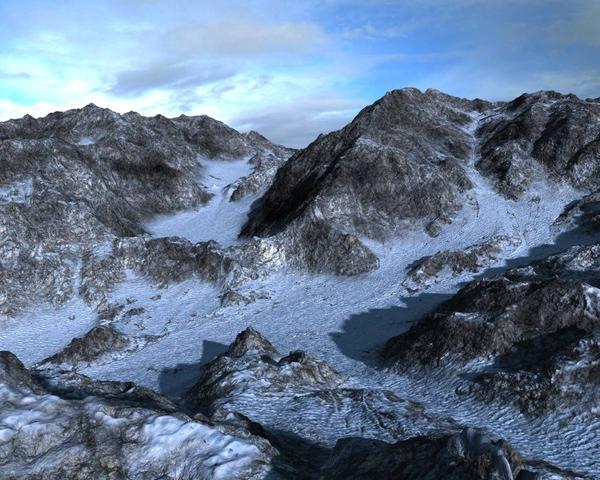 Winter_Terrain_4_Second_B.jpg
Winter_Terrain_4_First_B.jpg
Post edited by nowefg on