Modeling advice?

ManStan
Posts: 0
I'm trying to get back in to modeling. At one time I was fare at it, and could produce models of good enough quality to sell. As it stands I am in desperate need of funds; no I'm living well enough I just have no spendable income.
I got in to modeling practically as soon as I was online. What got me in to this was FMS; flying model sim, and my love of WWI scout planes. The ones available for it were horribly inaccurate, so I started modeling and texturing my own; once I learned how. And I decided this would be the best way to get me back in to modeling. I have had a love for the canvas falcons since I was real young.
Not sure if I want to blame snoopy or Peppard and The Blue Max lol
So far I have just gotten started on the framing. This may turn out to be too high poly, wont know till I'm done lol. Yes I intend to rig it to pose in carrara. But right now I am pondering how to do the wing ridges low poly.
On the old biplanes canvas was stretch over a wooden frame for the wings, so the ribs shown, and the canvas dipped. Even though I can get this with a good displacement map, a disparagement map eats more render time then a moderately high poly model.
Now I had thought about modeling the wing frame and ribs, then using carrara's bullet physics; soft cloth, to drape the material. But I think that would make it too high poly and I am already concerned about poly count.
Just a screen cap while working. Real early in the start.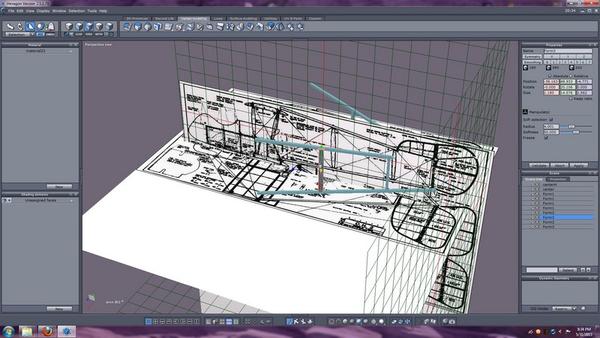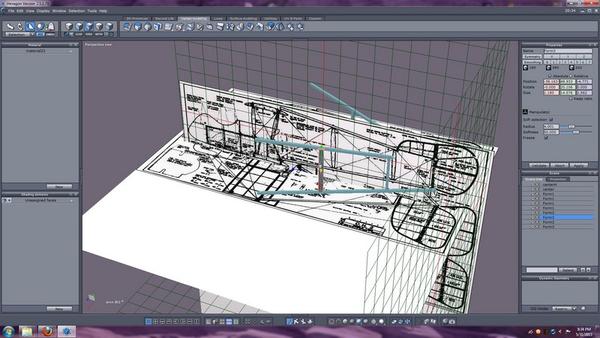 Post edited by ManStan on