(Resolved) - Install Manager can't find DAZ path for installing GoZ and Photoshop bridge
whitefrozenturkey
Posts: 0
I'm getting this error:
"Install Manager cannot find a required path. The installer for "Photoshop 3D Bridge for DAZ Studio 4.5+ (Win 64-bit)" requires that the installed path for "Photoshop CS6;CS5;CS4 (64-bit)" be defined. Make sure that a path for this application is present on the "Applications" page of the "Settings" dialog, then try again. "
I checked and the settings appear to be correct. The path for the shortcut I use to run DAZ is "C:\Program Files\DAZ 3D\DAZStudio4\DAZStudio.exe" which matches what's in the install manager and these are the values that it's always been since I installed it (I haven't changed them). I'm not sure what to fix, how do you resolve this error?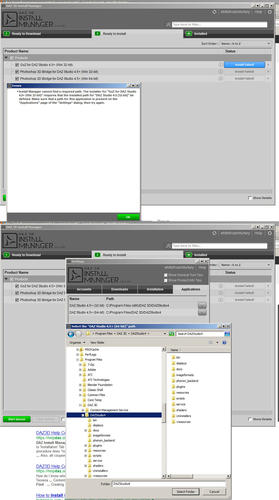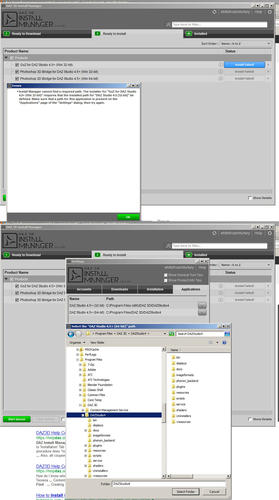 Post edited by Jaderail on