NOW AVAILABLE: Future Wilderness for Genesis [Commercial]

Luthbel
Posts: 108
Neopolis, year 2,080.
A huge corporation, Neocorp Inc. controls politics and all natural and human resources.
After decades of ecological plumber, planet Earth is a huge post-nuclear wasteland, the result of 3 Corporate Wars.
Several megalopolis shelter the few humans that last in the planet.
During this grey future, a few number of brave heroes face the opressive hand of Neocorp, fully adapted to this post-apocaliptical jungle, to this Future Wilderness.
Future Wilderness is a complete, fully textured, clothing and accessory package for Genesis, fully compatible with lots of Genesis characters.
Features
Clothes:
Jeans
Neoprene pants
Neoprene shirt
Sneakers
Gloves
Hood with hair
Accessories
Backpack
Belt
Elbow protectors
Gas mask
Knee protectors
Shin knife with sheath
Thigh bags
Props
Arrow in hand
4 arrous in quiver
Composite bow
Propeller skate
Quiver
All clothing, accessories and props are fully compatible with the following morphs/characters:
Victoria 5 (and Supermodel)
Michael 5 (and Hero)
Aiko 5
David 5
Stephanie 5
Freak 5
Justin and Julie
Now available at DAZ store: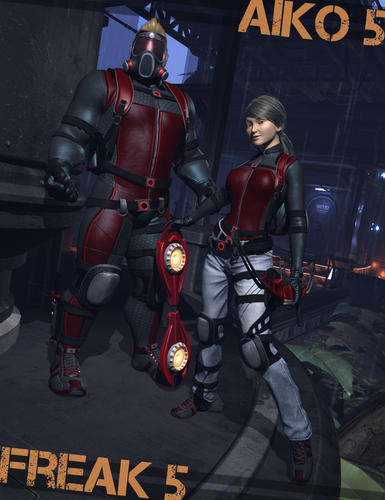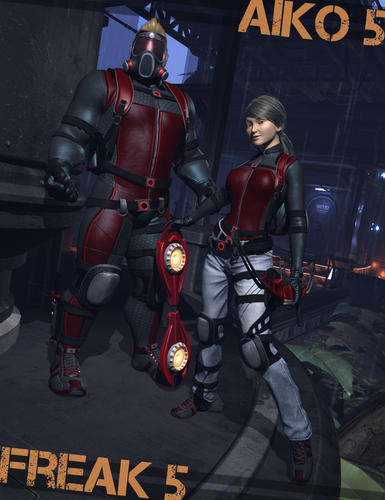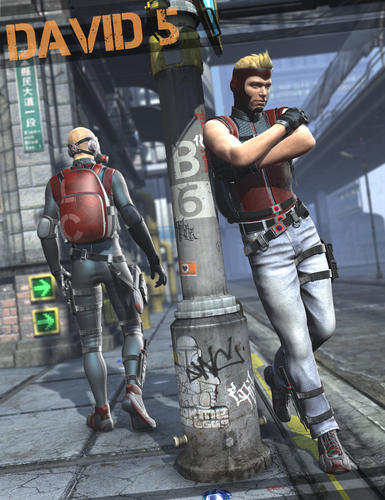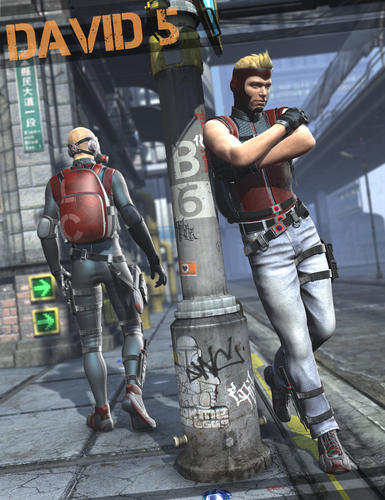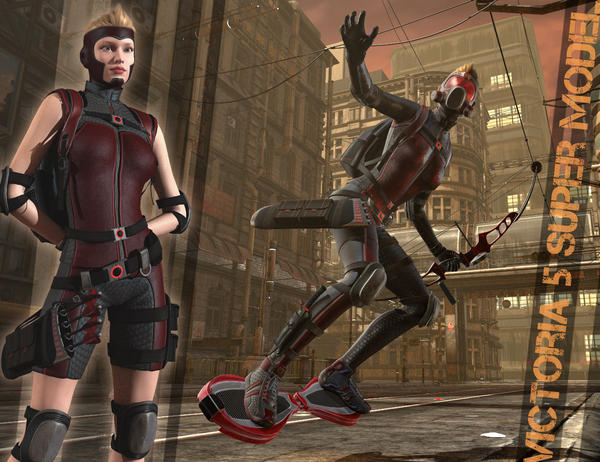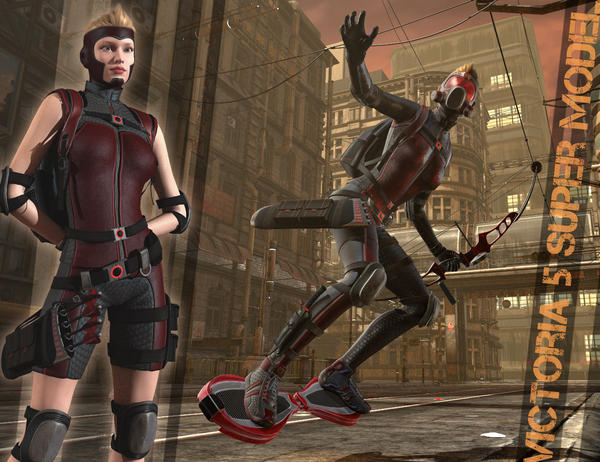 Post edited by Luthbel on