Wendy's clothing problem on Genesis

launok
Posts: 622
Hi to all,
I am actually only now starting to try out Genesis and clothing with very little experience - more used to DS3. I have installed Daz Studio 4.5 (version 4.5.1.56). Is it correct that it says standard version on the interface and the "About Daz Studio" although I have installed the pro version and pro version serial number? Can this maybe have an affect on my undermentioned problem?
Luckilly I got my Genesis character and essentials starter pack working after there were a problem before. But, however, I am having great difficulty to get Wendy's (Wilmap) clothing to work. I have e-mailed her, with screenshot, the problem but according to her all seems in line according to the screenshot. Everything seems to be in the correct folders and correct path, well hopefully! But if all is correct, why doesn't it want to work? And if it isn't installed correct how can I change it? Just want to say that all items from the Genesis essentials starter pack works perfectly so no problems there!
I am really not good with these things and I have decided to put more screenshots up of the folders to this specific item and screenshots of Daz Studio for in case someone maybe could pick up something that is out of place.
These are quite some screenshots, but I don't know how else I can explain why this is happening. Actually I have tried her clothing in DS4 too and it was also problematic. :ohh:
Any help and suggestions will be much appreciated!
Kind regards,
Laura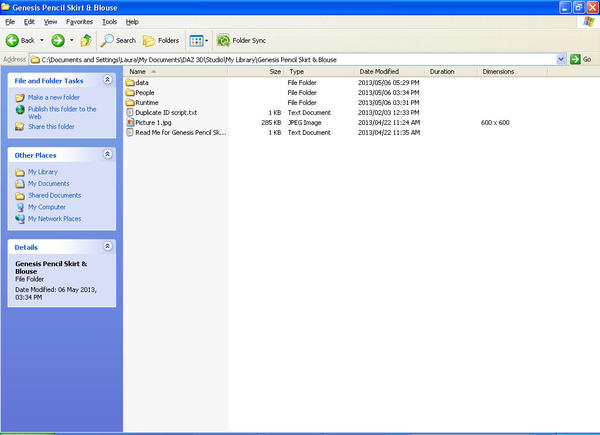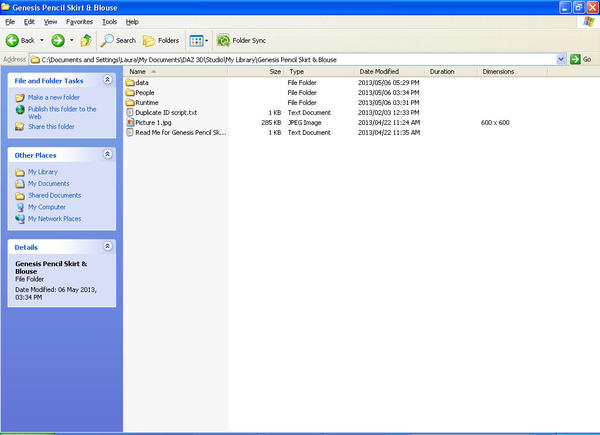 GENESIS_-_WENDYS_MISSING_(TOTAL_FOLDER).jpg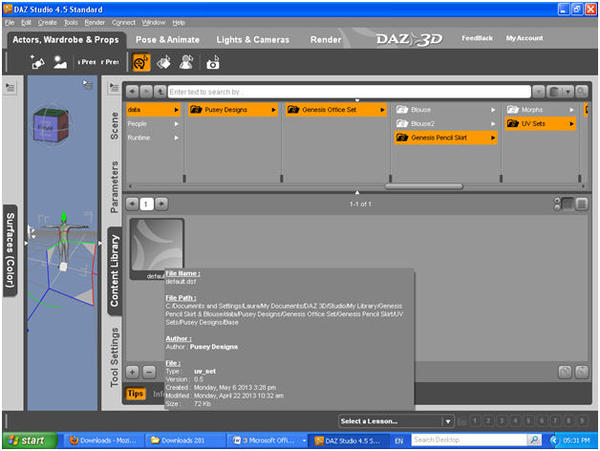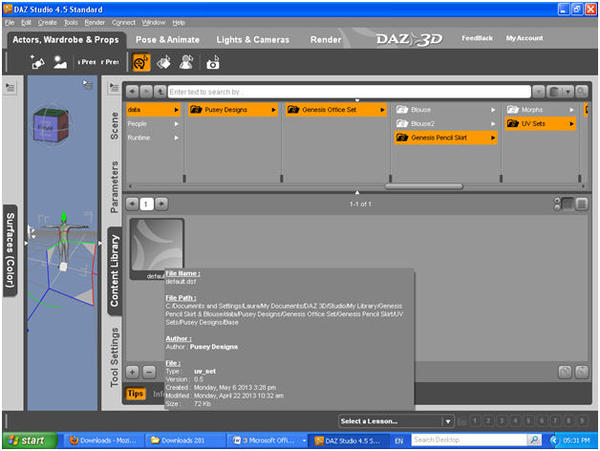 GENESIS_-_WENDYS_MISSING_4.jpg
GENESIS_-_WENDYS_MISSING_3.jpg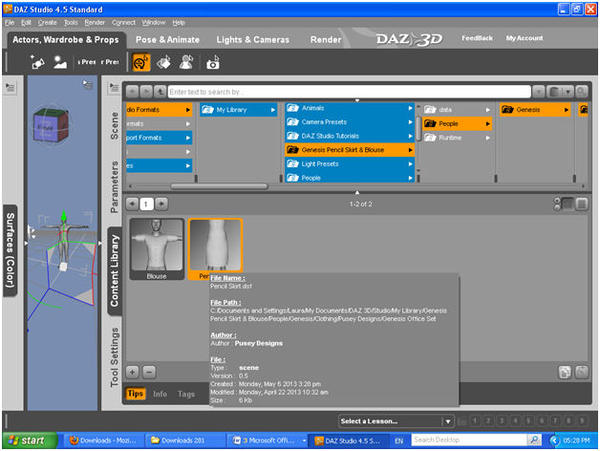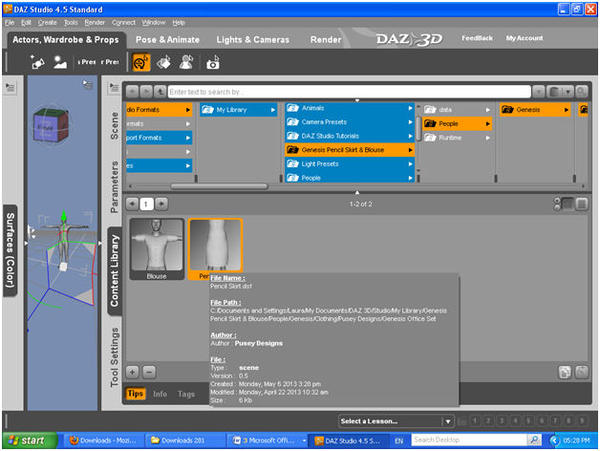 GENESIS_-_WENDYS_MISSING_2.jpg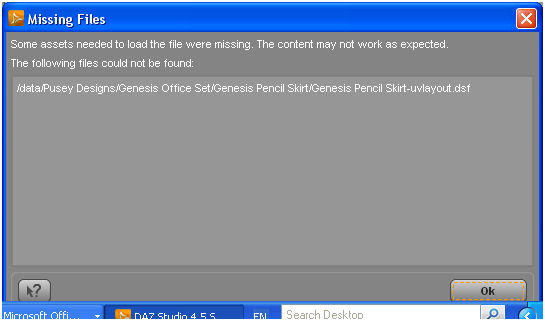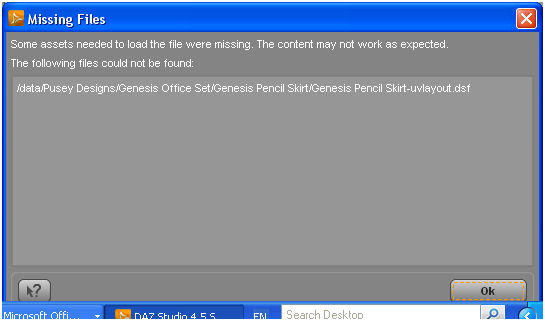 GENESIS_-_WENDYS_MISSING_1.jpg