Seams on skin When Using Reality

revenger681
Posts: 155
Since upgrading to Genesis, that figure has been my main model for all my new figures. However, I always got these bright "Seams" running down my characters arms, down to the legs. These appear on the skin only... So far I haven't noticed them on clothing.
At first I figured "This must be a new "Feature" on Genesis and importing that figures meshes into Reality then to Lux?". However, I made another render 3 days ago using Amy Elite for V4. And I got the same seams.... Is there a fix for this annoying problem? Hopefully a simple one? You can see the crease on her left arm, and also a bit on her neck. These creases follow a straight path, straight down to her leg....

Now if I could turn them into spots and make them blackish I could have her pass as Trill.... lol. Seriously though, this is kind of annoying. There are also circular rings around the thigh and leg parts. They appear to be where the two zones are in loading skins.
I have included two images. Both look pretty good to me, except for the circular lines in the legs, and the straight lines going down the side of the leg and sides of the arms. The First image is using Vicky 4.2 with Elite Amy (Ascel skin preset for reality), the second is using Genesis with Young Teens Julie skin.
On the girl relaxing in the ship's cockpit you cannot see the arm creases that are visible on the close up photo because they're on the inside of the forarm area... Not bad if I always pose my figure with him/her always folding their arms. The creases I get are ALWAYS in the same spots, regardless of model or skin that I use.... They're easily covered up with clothing.... but meh.... Also note that I tried to use GIMP to clone the parts of the skin to cover up the rings on the legs, but got tired of doing it pixel by pixel...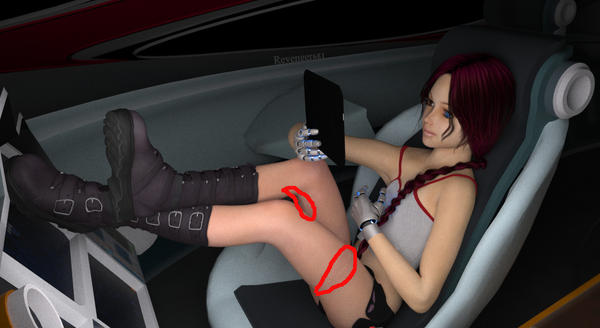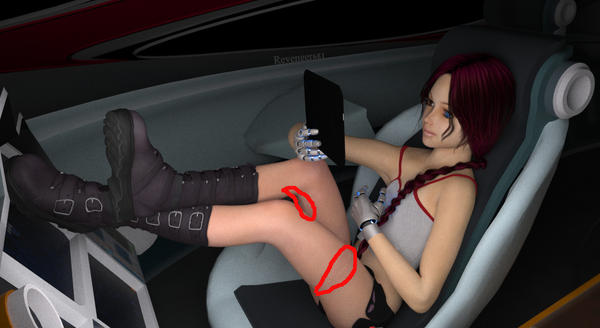 Lone_Traveler_Finished_Creases.jpg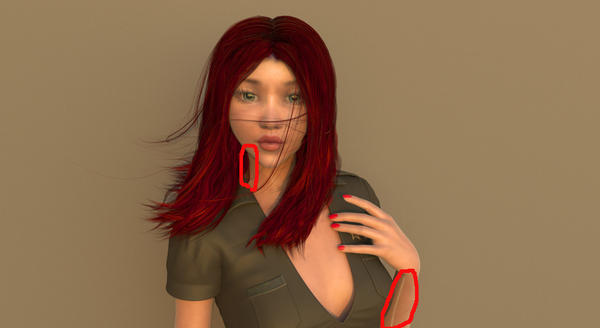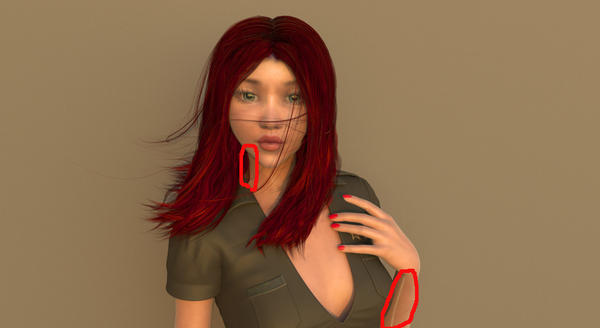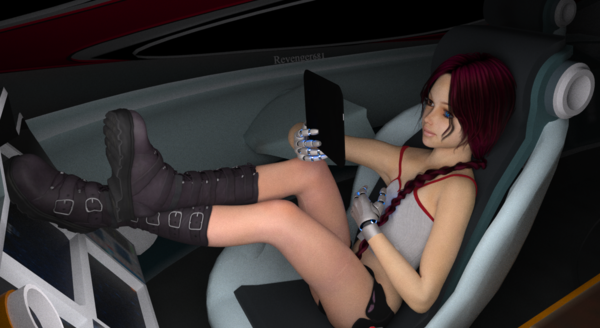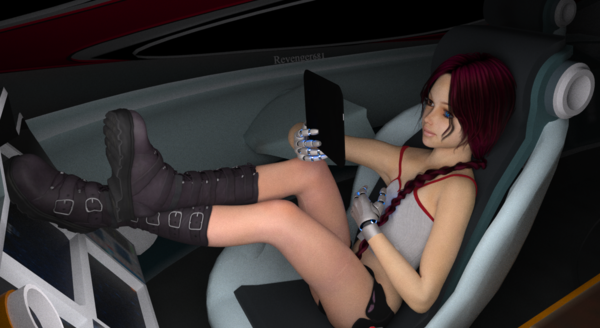 Lone_Traveler_Finished.png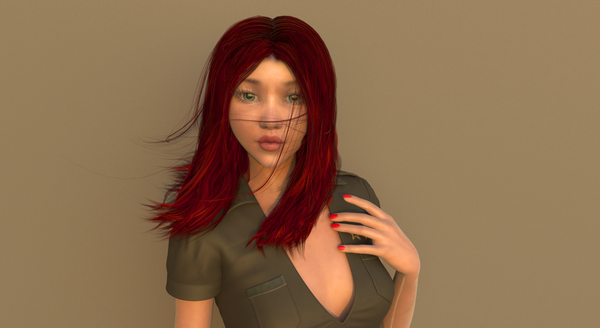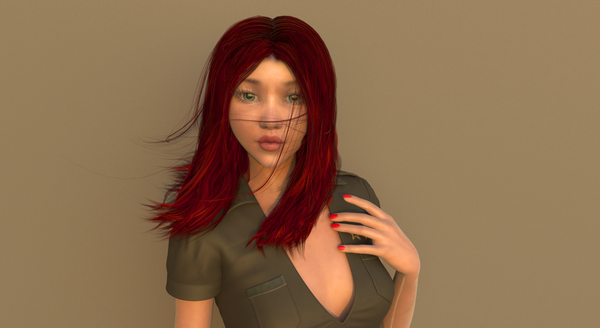 Post edited by revenger681 on