"Police Call Box" type structure - new plain blue box released .pp2
patience55
Posts: 6,981
:-) Found some schematics and having some fun. Will be a little "artistic license" employed.
Aiming for a .cr2 with mats. Rigging in D/S3 so it should work in most if not all of the staging programs.
Mats will be created for D/S3, 4.0 and 4.5 "hopefully".
Not making metadata!

"non-commercial use only"
..............
wow! Got permission, thank you BBC! :-)
Click here for the full updated package.
New release of just a basic blue box for people to texture ... will accept "as is" several of the Tardis templates released by others on the 'Net.
Click here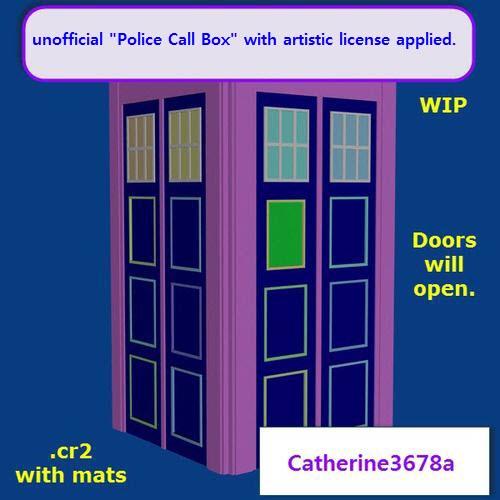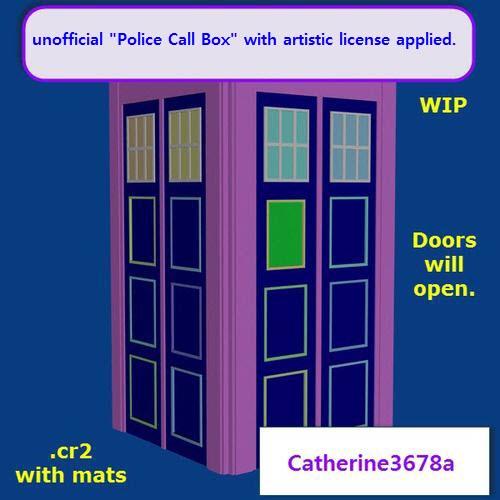 Post edited by patience55 on