D/S 4.5 Pro crashes a LOT.

Liquid Monkey Brain
Posts: 0
I haven't seen anyone else bothered by this but when I use 4.5 Pro it crashes a lot. I currently have a scene with 2 v4's and some pretty simple props that D/S refuses to render. I was easily doing scenes twice this size with D/S 3.
Here's the best part: most of the time I don't even get a hint of a reason for why it went away, the application just vanishes. I've been learning to save very frequently these days because even a test render can mean you lose a lot of work.
Edited to add some helpful images and more explanation:
So, I click render and it's merrily "optimizing images" until it shows the problem illustrated by the first picture.
It seems to recover from that and continues "optimizing images" until it suddenly throws up it's hands in exasperation and shows the problem illustrated in the second picture.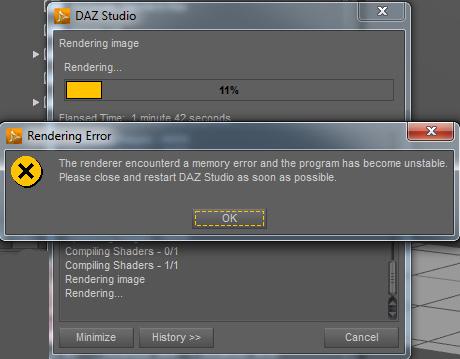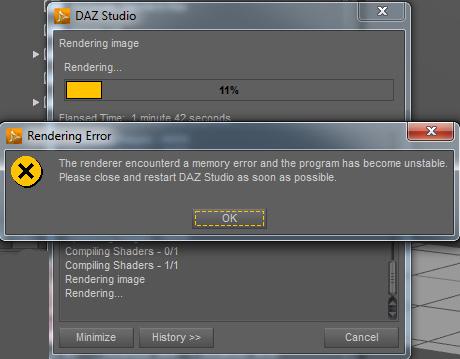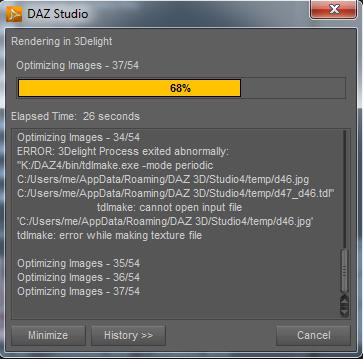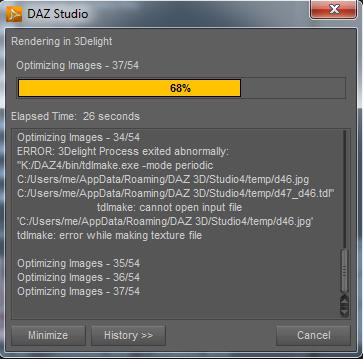 Post edited by Liquid Monkey Brain on