Man, I Love Carrara!!! I Love Daz3d!!!

Dartanbeck
Posts: 13,966
I really love to see ads like this: So You Want to Do 3D Animation?
I'm rendering an animation right now. Finally. I've had my poor Carrara busier than busy can be making wonderful presets to help people get a really good start in several types of woodland style environments. After getting a huge amount of quality testing and promo shots done, It was time to pull out Predatron's MU14 Link Sci Fi environment, put some cool things in motion with my favorite Heroine walking through...
Man!!! Watching that render engine crunch through all of those frames like butter. Delightfully awesome animations at a speed that I'm so impressed with. I'm really glad that Daz3d says that kind of sweet talkin' about, what I feel is the finest 3d CGI Animation suite on this planet!
Other modeler can do this... other posers can do that... oh and look at what this enviro creator can do... Well Nothing - and I mean Nothing can do what Carrara can do. I like to use content. Sure...I am an artist. I am. Always have been. But the incredible products sold here at Daz3d are made by some of the finest CG artists in the business. Why deny myself the pleasure of putting that kind of jazz into my animations? Being able to load this content, rather than having to make it all by myself frees up enough of my time to actually dig in and have the fun with what I really want to do!
The world is going to see this... they are going to see what Carrara can achieve and our Flagship Animation suite will become recognized as some of the top dog finest production software that exists!
Not to be misunderstood... I don't want anyone thinking that I have anything bad to say about any of the other choices out there. They all have their place, and for some - there might even be a better option. If all you want to do is sculpt fine details into micro-displaced perfection, Carrara might not be your first choice. If rigging and creating special high-tech mesh enhancements is what you're after... you may find that there are other offering that specialize in what you want to achieve. If you just want to load and pose, you may think that Carrara might have too much to offer. But if you want to be able to do all of that stuff under one hood? Where else can you go?
I truly hope that Daz3d knows how special they really are to be able to offer such a unique experience to an artist in my position. Because currently in today's market there is no other software package that can do for me what Carrara can... and that's no exaggeration. When I see an add like that... I get the good feeling that Daz3d is proud. That that do know what they have here. I've heard the passion in the voices of some of the developers at Daz and some of those who work with those genius minds who actually have the capability to work on such an elaborate piece of code.
Thank you for this Daz3d. Without what you've helped my acquire and achieve over the past few years... Without Daz3d... I might not have even been doing any of this amazing stuff at all. And that would be a real shame. So... from the bottom of my heart, Thank you Daz!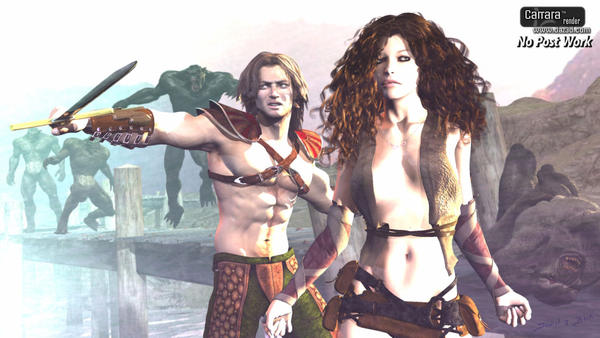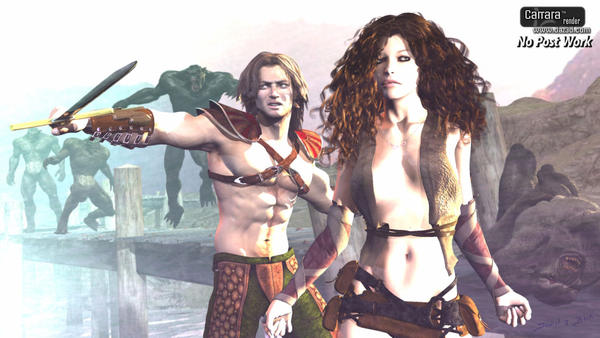 Post edited by Dartanbeck on