WC Art Deco Street Lamps D|S 4.5
http://www.sharecg.com/v/68647/view/21/DAZ-Studio/WC-Art-Deco-Street-Lamps
Go Ahead make my day!
ITEM ONE: GoTo http://www.deviantart.com and start uploading your DAZ Studio Renders! ALL OF THEM!
ITEM TWO: GoTo http://www.daz3d.com/forums/discussion/20394/ and POST A LINK to your DeviantArt Page.
ITEM THREE: Render a scene using one or both of these lamps, and THEN GoBackTo DeviantARt and POST THE RENDER. I'll find out because by the time you've rendered, I'll have you on my watch list!
Do this, and you have permission to use these files as if they were Public Domain... If you do NOT do this, you must immediately delete them off your computer never ever download any of my stuff ever again! If you send them to a friend, the same conditions apply.
Get it? Got it? GOOD!
This was a modelling excersize to get me used to the differences in SubDiv between Hex and DAZ Studio... they are very low poly and Subdivided in DAZ Studio to level 2 (that's 16 Polygons for each polygon in the base cage)...
Use them, enjoy them, render them, and do NOT forget to post the renders of them on DeviantArt
Merge the My Library folder with your My Library folder under DAZ 3D/Studio/
You will find the props under My Library/Props/Street and Road/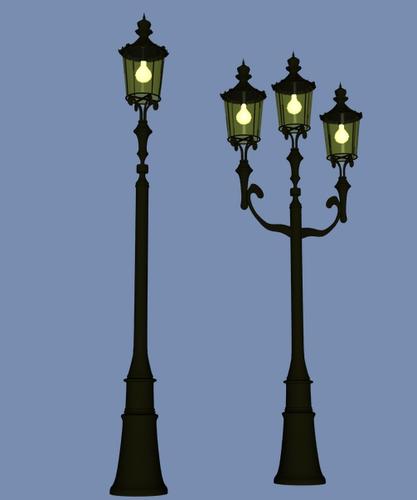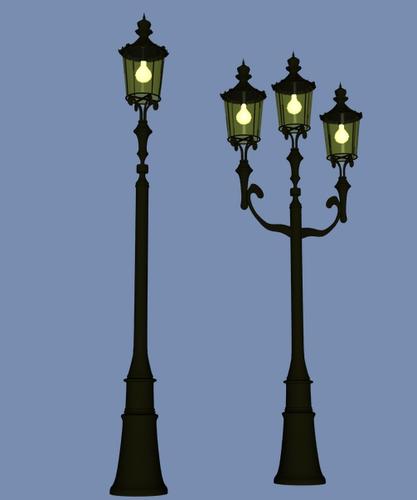 Post edited by wancow on