v4 braclet

StratDragon
Posts: 2,778
Glamazon Bracelt
http://www.sharecg.com/v/68471/gallery/5/3D-Model/Glamazon-Bracelet
I make no guarantees that the models work or they fit or that I even know how to model, I did use v4's foot to try and fit the best I could and they should "work"
This model as made in Blender 2.66 and tested in Daz Studio 4.5 but should work with any application that accepts OBJ files.
These files do not come with posing settings or surface settings, they are not UV Mapped. There are several free shader packages for Daz Studio and Poser on the web, they work with these models
I'm taking the other model down until I figure out why the poly count skyrockted when I exported to obj.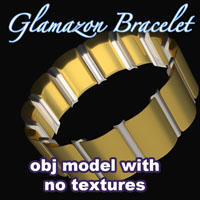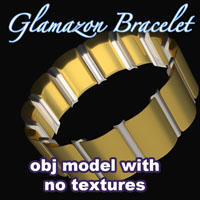 Post edited by StratDragon on