Bryce Artist Features [UPDATE 6/11/]

Jim
Posts: 728
Forgot I had this thread here - been focusing on the feature thread in the commons since I started doing DS and Poser features, but have had a couple of new Bryce features. The thread was originally about a series of Bryce Artist features specifically about raising awareness of Bryce and its capabilities amid a broader 3D community that often pass it over as an inferior product. Since then I've put together 3 further features about artists that use Bryce.
You can find the full index of features here
The current feature is a Brycer that needs little introduction,Orbital, also known as Joe Vinton in that other realm. While newer Bryce artists might not know the name they probably know his tutorial, Bryce Master Series: Cloud City here in the DAZ store. The attached image is one his his images called Outer Rim.
The previous feature was of another longtime user of the software, Steve Winter (Lord of Dragons. Steve, like Orbital, does a lot of sci-fi themed stuff, but what really drew me to Steve's work was his amazingly designed and constructed insectile mecha beasites known as inZects. Most of his work is done with Bryce 4, though he is now working more frequently with Bryce 7.
Other artist features include Horo, David Brinnen, Santosky, Sylverdali, and Michael Frank.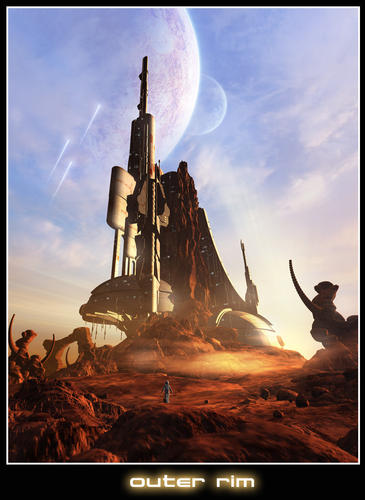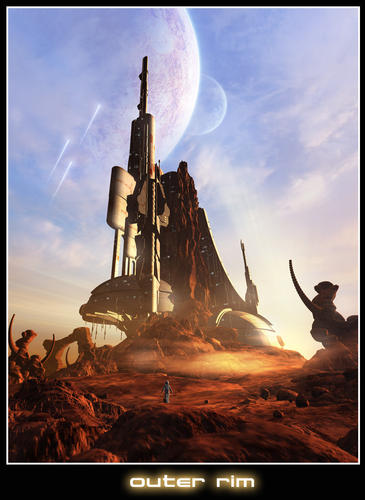 Post edited by Jim on