Where do I put Bryce content?

IanTP
Posts: 1,322
I am working through the artists guide and i can't find a material i need for it called Desert Rock it says
In the Material Presets selection panel, click Planes and Terrains. Another selection of preset materials appears.
Click Desert Rock. (sixth from the left and the third from the top). A red border appears around your selected material.
I have a Terrain with a plains subsection, but no desert rock, is there just one place to put content because i seem to have it in users/documents/daz 3d/bryce/presets
but my default place is on a second drive so d:/daz 3d/bryce/presets and there is a presets folder in the bryce program files folder, so what have i done wrong and how do i put it right?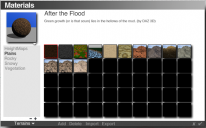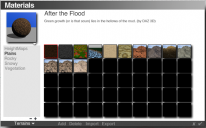 Post edited by IanTP on