Colt 1911 Pistol Freebie
BryonSpeller
Posts: 0
Colt 1911 Pistol - OBJ model - Free to use for commercial and non-commercial renders.- No credit required.
Created by Bryon Speller March 2013
----
3000x3000 Diffuse, Normal, Specular, Ambient Occlusion, and Displacement maps/textures included. Also included the UV mapping template so you can make your own textures. (Size model + maps = 6MB).
You should be able to import the model into DAZ 3D accepting all the defaults. (It is an OBJ file so you have to import it not open it).
Tip: Before rendering (in DAZ 3D) make sure that the "Lightning Model" is not set to Plastic or it will look like the big pistol in the presentation image. I did not realize that the Lighting Model was set to plastic until I was building the presentation image in Photoshop, by then I was too lazy to re-render :) but that is why the large pistol looks more glossy and plastic-like. You can fix this by setting the Lightning Model to Metallic or Glossy metallic.
Enjoy.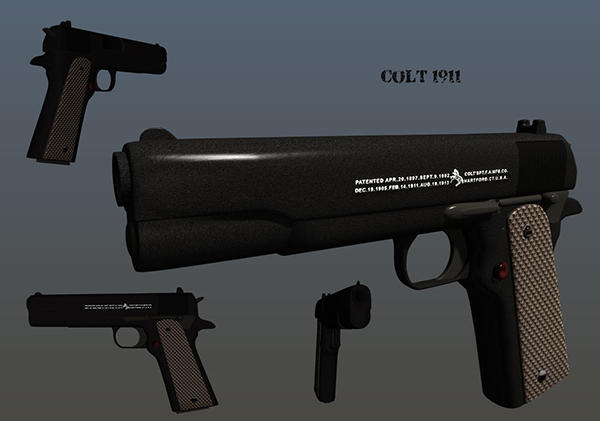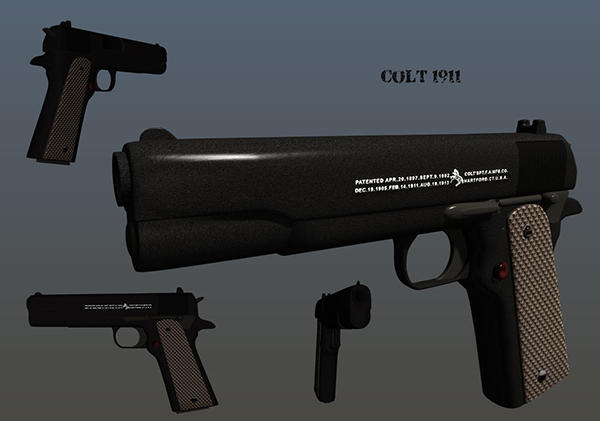 Post edited by BryonSpeller on