Men of Character II On Sale Now! It's character building time! [Commercial]

Cris Palomino
Posts: 3,972
I'm pleased to announce Men of Character II is in the DAZ3D store. Initial release is set to 30% discount (14.95 reg./10.47 sale) and I am extending the sale longer than the normal two weeks. Sale will continue through the end of Sunday, June 17th.

This great set of head morphs contains 24 hand-sculpted heads that are meant to be used on Michael 5 (set the M5 morph to 100%), but you can do so much more. You can combine these faces in percentages to each other on Michael, and or the Genesis base, David, Freak and even Victoria, K4 to get some very unique faces to use in your work. You can even try them in combination with some of the Creature morphs if you have them.

I've tried to provide a good, broad variety of features on the faces and those with stronger ethnic traits, where the mouth needed to be adjusted, have been rigged so tongue and teeth work as expected.

To view images made with all 24 faces, please visit YouTube for this video.

I would love to see any renders you do with these faces and will be posting some images with formulas for more. So watch the thread!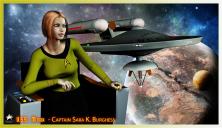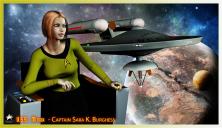 Post edited by Fixmypcmike on