[Launched in Store] - Carrara EnviroKit - Woodlands [commercial]

Dartanbeck
Posts: 13,966
The first in a series of Carrara EnviroKit products: Woodlands
Designed with the idea of helping artists quickly generate an outdoors scene or enhance existing scenes.
For those starting with a clean slate, there are several presets that are ready to render the way they are, but are actually empty and mostly flat around the zero coordinates area, so that ruins, buildings or whatever is needed can be added and used easily.
The Kit also includes each piece separately to be brought into existing scenes as well as a "Base Scene" which is a simple base setup lake and stream with surrounding terrain, environmental setup of lighting, clouds, animated water, etc., without any plants or other parts.
More information to come soon. The following images are as follows, from top to bottom:
Image One - Basic Preset Day
Image Two - Basic Preset Sunset
Basic Presets have the Clouds, but are not made visible, and the terrain shaders are procedural
Image Three - Enhanced Preset Day
Image Four - Enhanced Preset Sunset
Enhanced Presets use Volumetric Clouds and detailed texture maps in the Terrain Shaders
All four use the Realistic Sky and a Sun Light for ease of Time of Day set up. The Sky is actually not the focus of the product, as I am a huge fan of all of the Carrara sky Products sold at Daz3d, But a lot of time has gone into the Sky and Light Rigs to get the presets off to a really good start.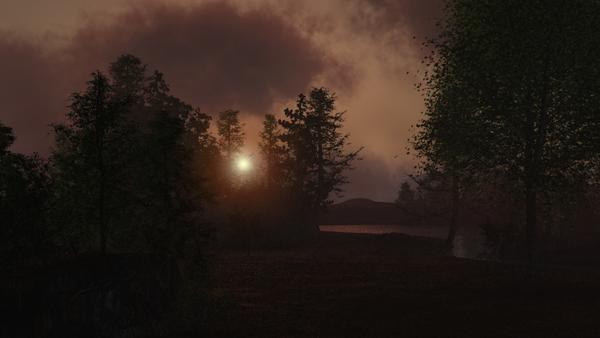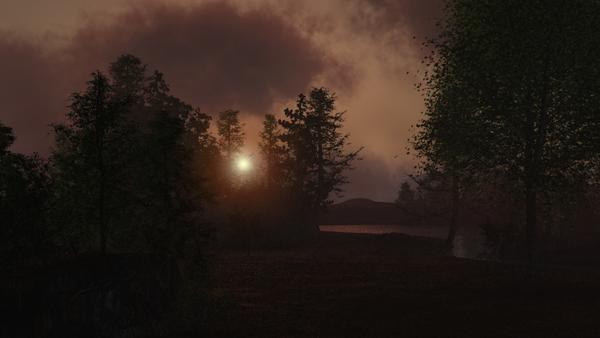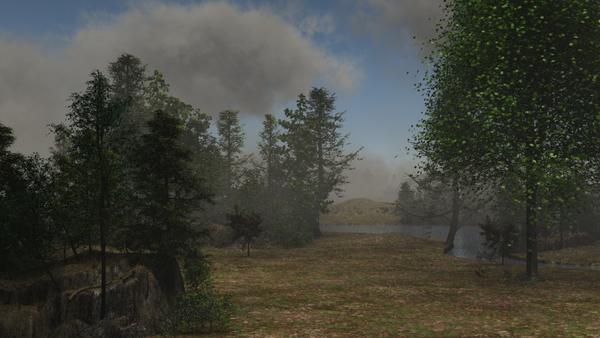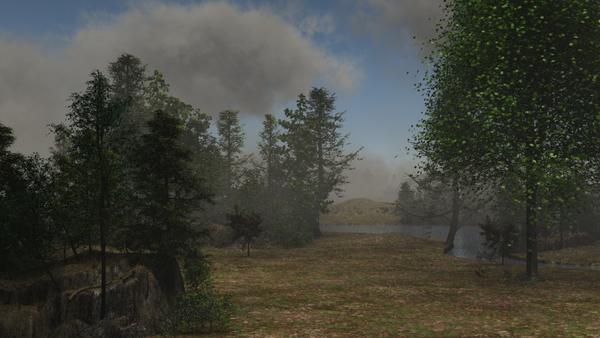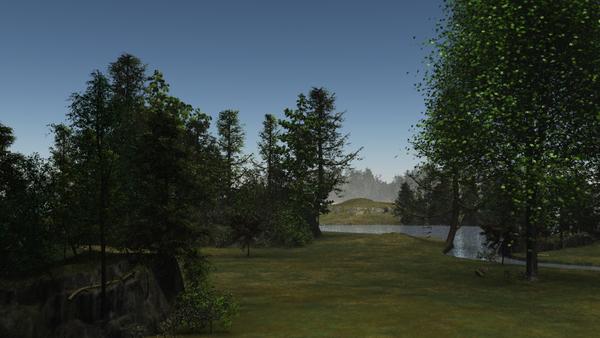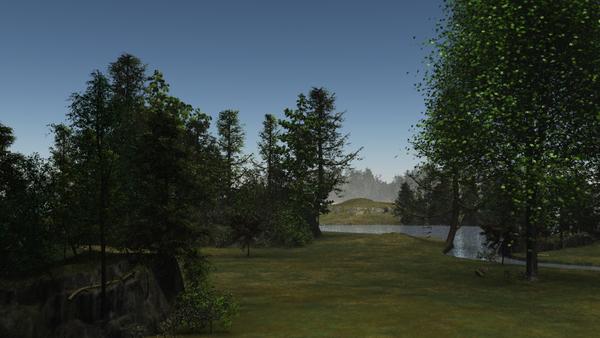 Post edited by Dartanbeck on