M4 Celtic Warpaint for Nicholas by Unicornst
New materials uploaded to ShareCG, hopefully I packed it up all correctly! Please let me know if it doesn't work so I can fix it!
M4 Celtic Warpaint / Tattoo
It required Nicholas package to work correctly, but it is free at ShareCG as well!
Hopefully some will find it useful, it designed to be pretty primitive and more warpaint than a fine tattoo.
Amy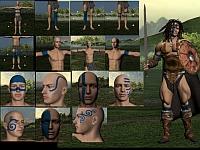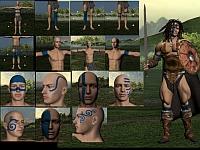 m4_celtic_warpaint_small.jpg
Post edited by Sassanik on