Seamless textures and ps patterns
I've been meaning to put up more of the seamless textures that I make in PS using a kaleidoscope filter. Finally got around to to putting the first lot up...
This file contains two patterns created in Photoshop CS3 it also contains the original jpgs that were used to create the pattern file.
All images were created by me in Photoshop using a kaleidoscope filter on an image I created using standard photoshop brushes. There are 43 seamless textures in all. Colourways are orange with olive green and also turquoise and brown. Some of the images are similar to each other but all contain differences. The image shown does not show all textures, just my personal favourites. Textures are rendered in DS using Summer Dress on Genesis. Character is Debrah. Hair is PHCrazy. Lighting and skydome are Dimension Theories Cloud Nine Product. Images are applied to a surface that contains opacity and would show up darker if applied to a surface with no transparency applied.
These files can be used in Photoshop, DS in the surface tab or any other program that can use textures. Pattern files can be used in CS3 I'm not sure which other versions of photoshop that they will work in.
Can be found here http://www.sharecg.com/v/66701/view/15/2D-Resources/PensTextureandPatterns091212#
.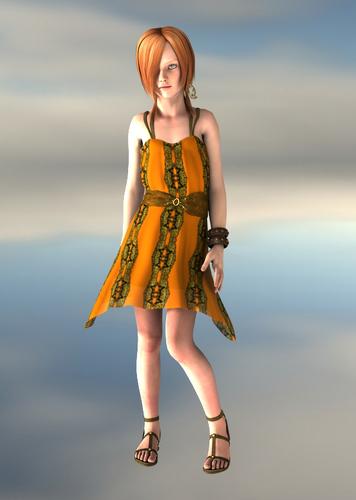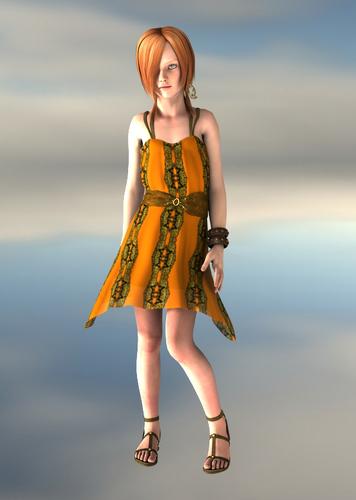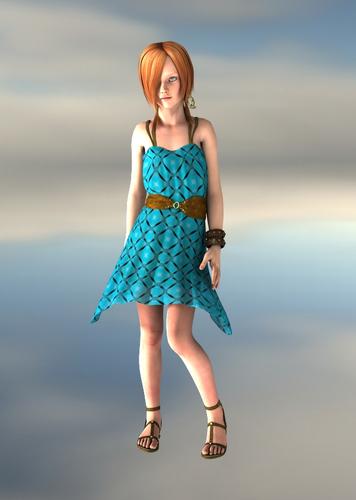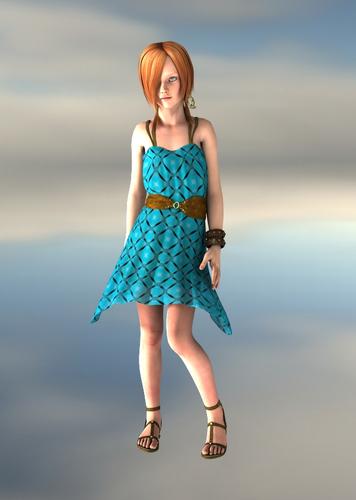 Post edited by Pendraia on