V4 UV maps for M4??

LeatherGryphon
Posts: 5,057
I've got V4 and M4 in Studio3 and I've got a figure icon labeled "Michael4 (V4 UV).cr2" but it doesn't work. >:(
It gives me the error "Cannot find a file for Runtime/Geometries/DAZPeople/blMilMan_m4b_v4uv.obj"
I brute force searched my entire "content & runtime" folders and could not find that file file, or even a similarly named file. This is a brand new carefully reinstalled complete library. What am I missing? Help!
My library is now completely consolidated into one "content" folder and its "runtime" subfolder. I have both the DS and PS links pointing to the DAZ default location in my "documents" area. I've had M4 for a long time but this is the first time I ever wanted to use the V4 UV-maps for it, so I don't know if it ever worked at all. And is this part of the standard M4 distribution or was it a 3rd party product?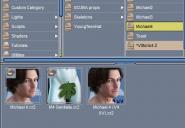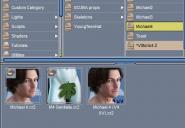 Post edited by LeatherGryphon on