How to save modified " UV map" of figure and prop? (solved ^^v)

kitakoredaz
Posts: 3,526
I understand if I hope to modify UV map (UV-before)of OBJ, I can do it by 3d tools (eg hexagon).
export the obj to hexagon, change UV map of each surface group(UV-after),
then import the obj to D|S. I can check that the obj UV map has changed in UV view of DS.
Yes I know,, it is usuall,,,
But if I hope to change UV map of OBJ , How can I do it @@; ?
and about Figure and prop saved as .dsf file,, (duf) , how can I change UV map and save the UV map ?
eg I can change genesis UV map , V4 or M4 or V5,, etc.
so I want to make new UV map I modified for the teddy figure, and change the UV map as I hope.,,
I tried somethings,,
1. I save the teddy as UV assets. name it as defaultUV . I checked it where the file are saved,,,
2 I export teddy as OBJ to hexagon. then change UVmap (just slide or change scaling,,)
then import the teccy as OBJ to ds.
3 I can not save UV asset about OBJ, so I just save it as new prop. Teddyobj
4. I saved the Teddyobj UV assets,,,
5 Can I use these UV assets for the Teddy figure? how I apply UV assets?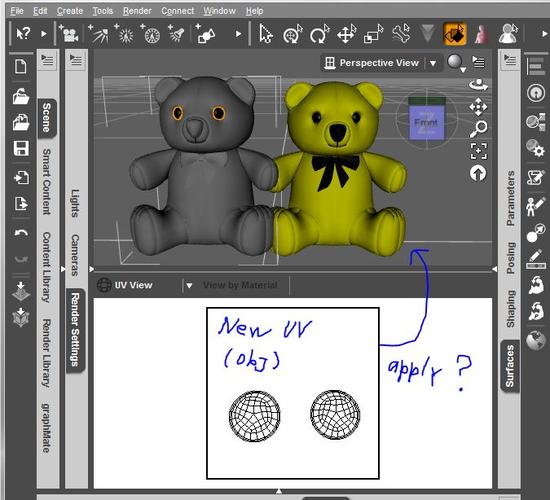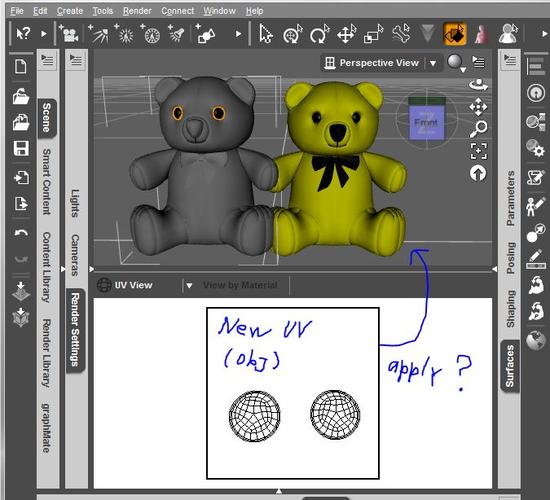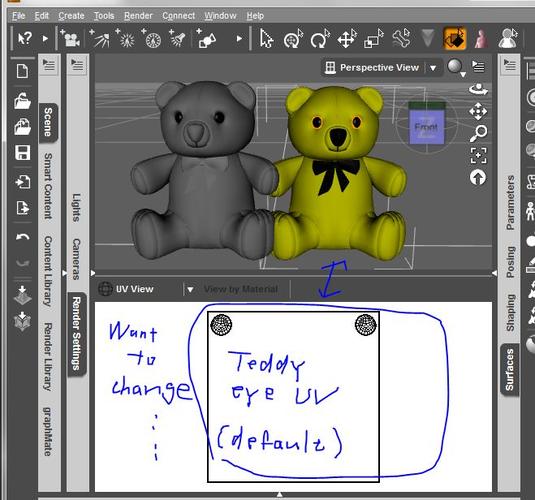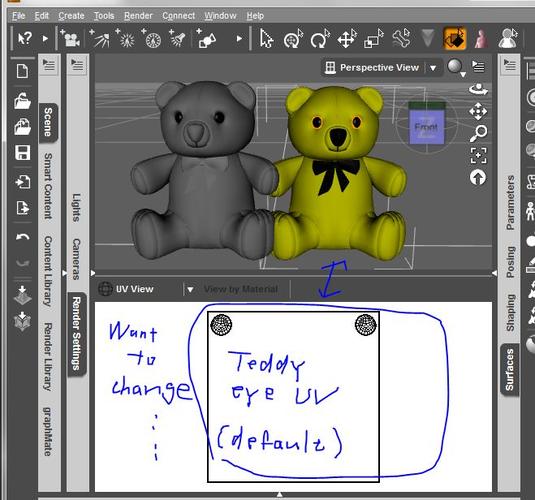 Post edited by kitakoredaz on