How to save eye location when spawning new morphs? (Michael 4/Poser 2012)
Mnemosys
Posts: 0
Looking for some help, please. Hope this is the right area...
So I'm attempting to "re-create" myself with Michael 4. I've loaded up some morphs, spun the dials to shift the eyes, nose, mouth, etc. around, and then afterwards, I select the head and go to "Spawn Morph Target". I give it a name, and then I've got my very own dial for my custom face.
I set all the rest of the dials back to zero, and then set my custom morph to 1. It works great for the actual face itself. But the eyes don't move with the eyeholes, nor do the teeth/inner mouth move with the mouth. How do I get those to move to their correct places as well? I've posted a screenshot of what I mean.
Also, is there a morph to make the jawline/chin less pronounced? I don't have a chiseled jawline or prominent chin, my chin just kinda curves into my neck, and no morph that I can find from the Morphs++ pack seems to have the type of morphs I need. Enclosed a pic to show what I'm talking about.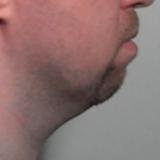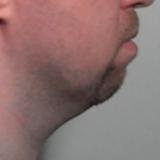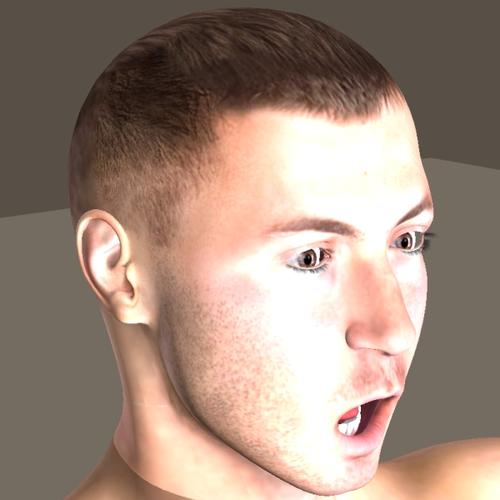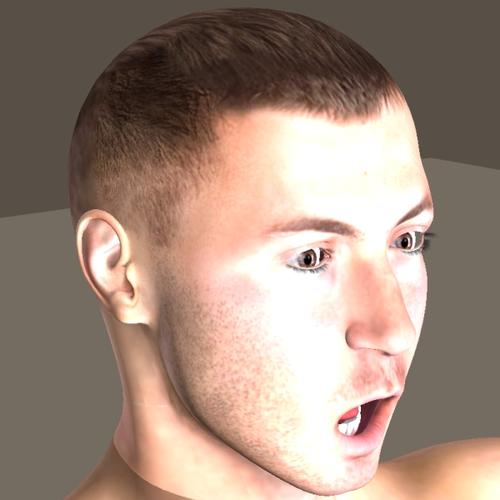 Post edited by Mnemosys on