Ayrton S.'s renders thread (newbie)

SkatingJesus
Posts: 60
Hi,
I'm a Daz user now for a month, and after a bit practice, I can now start to do some "quality" render pics.
As a newbie in 3d pose, I try to do all by myself, even light effect, probably the most difficult part in 3D!
This is now my first "worked" pic, that I simply called "Girl dancing in the street":
http://fav.me/d5ndowc
I tried to work on skin effect, with bump mapping on the girl's body. I see the light refraction to give this "oily" skin.
There is only 2 lights on this picture: a distant light (evening sun), and I used Uber, to avoid too dark shadows. I think it's not so bad, as I know realistic light presets are a lot more detailled and hard to render!
You would have recognize the properties of the pic:
Vanessa (V4.2)
Medieval Docks
Earane outfits.
(and the Gangnam pose in the background is mine! :D )
It's on my new deviantart gallery, I hope it's not a problem for the forum to create a link to another site, even a famous one like deviantart
Here is my profile:
http://skatingjesus.deviantart.com/
Feel free to comment and criticize my work , I want to improve as fast as possible!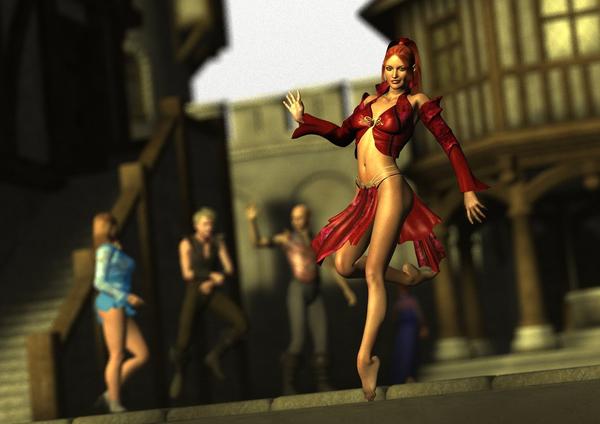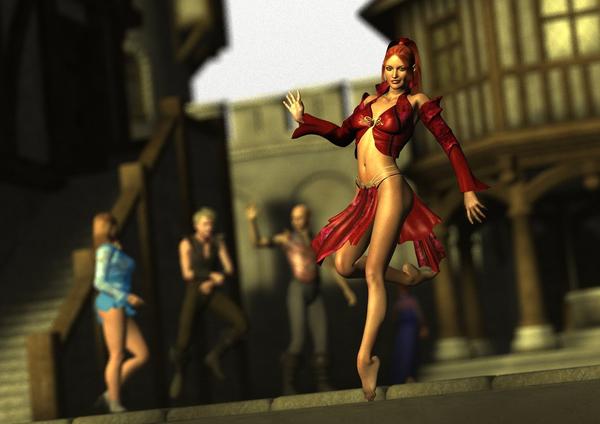 girl_dancing_in_the_streets_by_skatingjesus-d5ndowc.jpg