Morph Injs Not Loading? Poser Crashes
So I got a ton of morph inj, primarily for my V4, and it's a 50/50 chance that they'll work
The faces typically work fine, but the bodys haven't worked ever
SO here's what seems to be the reoccurring problem, I select my V4 base, go into my faces folders, select one of them and click on their INJ file. Then a pop-up comes up asking me to find files that don't exist, when I know for a fact any files that came with the morph on in my system. The strange thing is, the correct head pz2 comes up, so I try selecting that instead, as shown in the first image attached.
But when I do, I get the pop-up seen in the second image, and get it over and over and over until finally Poser 8 crashes.
This is a never ending cycle, I've been reading tutorial after tutorial with no real answers for about 1 week now, and for the record I have gotten this face in particular to load properly before, but I can't seem to remeber exactly what I did to get it to work, if anyone knows I would really appreciate the help! Thank you!
(FYI Mac, Poser 8)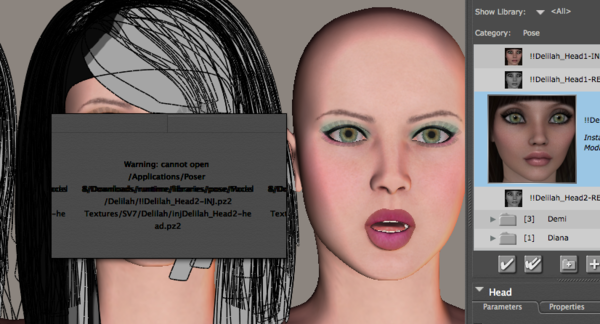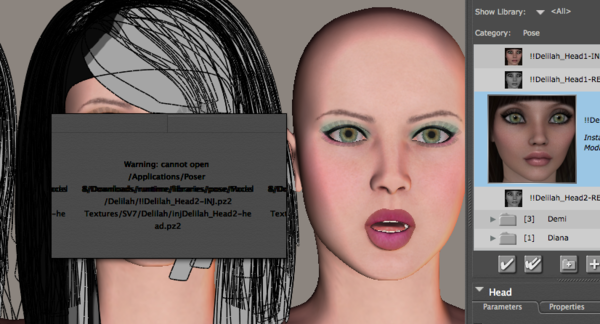 Screen_shot_2012-12-03_at_10.39_.04_AM_.png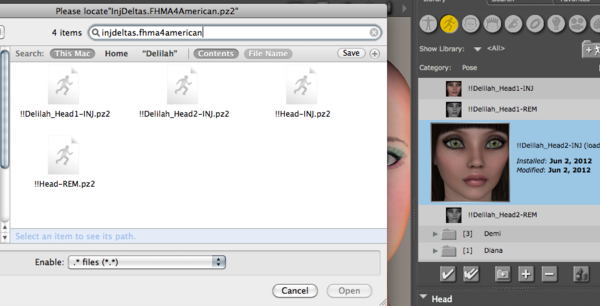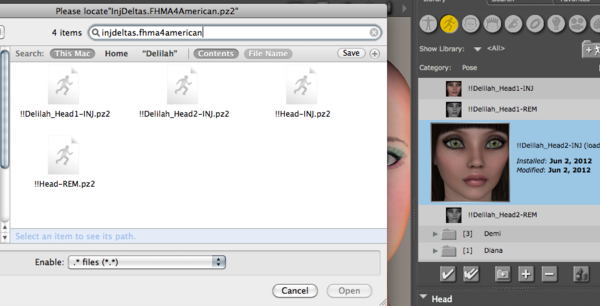 Screen_shot_2012-12-03_at_10.38_.12_AM_.png