Rigging clothing for Genesis (Learning)

SpyroRue
Posts: 5,009
I've been working on a pair of boots for genesis based on some concept art I did in the past. I've spent a good month modeling it, researching and refining the geometry.
I'm in the rigging stage in Daz 4.5 pro... I planned to follow this tutorial video on youtube -
https://www.youtube.com/watch?v=nJIa55eSDZY&feature=plcp
I have transferred the rigging from a pair of boots I have of similar type, which allows it to conform to genesis figure and it can now be posed, and has all the bones necessary to function. My problem is that I cannot follow through the tutorial, the joint editor tool is completely different in DS4.5 to DS4.0 (At least visually by layout). It seems I can only adjust the "Center and End points"
I need to adjust the affect rotations has on the model... You can see why in the attached images. (The lower strap distorts really badly, and foot length morphs make some distortions on the soul of the boot)
FYI - I also have Genesis Clothing Resource Kit, though there seems to be nothing in regards to footwear. I read through the short tutorial with that, and I am still left baffled.
Thanks for any help :)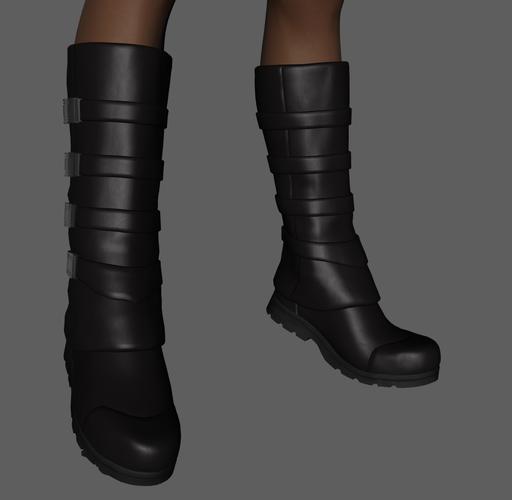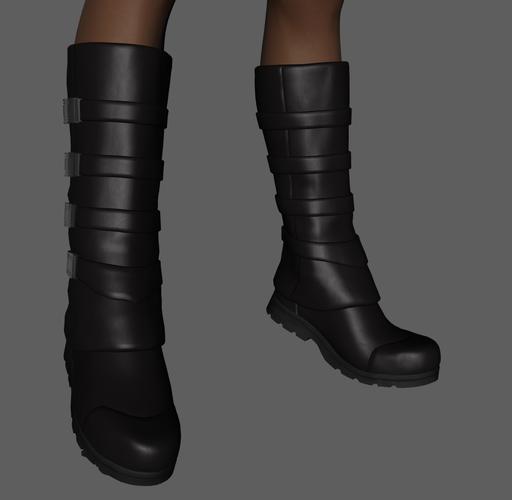 Boots_V2Materials_test_P.png
Post edited by SpyroRue on