Anyone here know how to get JCM morphs for V4.4 created in Daz Studio to automatically follow in Pos
bringho
Posts: 200
This is more of a Poser question than Daz Studio but it involves Victoria 4 and since my experience with the forum is so great I thought I'd post the question here as well as in the official Poser support forum ;-)
Originally I created a set of extreme heels for Genesis. Daz was slow to to react on my merchant inquiry so I ended up at Renderosity with the product. A few customers bought it without realizing they were Daz/Genesis only so I finally decided to make a conversion to V4. Now I'm trying to sort out the last issues to get the new product out in the store. Since I know Daz Studio a lot better than Poser I've used it to create the conversion.
Now that I load the included "V4 to Genesis feet morph" INJ file Poser refuse to apply my JCM's when rotating the foot and toe?!?
Everything works fine in Daz so I'm lost. :bug:
The attached file show the parameters in Poser:
Do anyone know how to set it up so it works in Poser or where to turn to to find the necessary information?
-
A day later:
Never mind, I've got it sorted out by now =)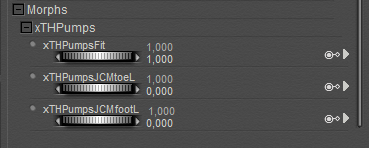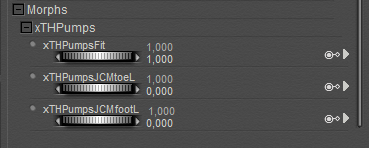 Post edited by bringho on