Apply Smoothing Modifier and Collision Iterations
malcolm jacobs
Posts: 107
hi to every one on the forum,
i hope someone can help with this,
i'm having some trouble with dress poke though,
Apply Smoothing Modifier and Collision Iterations
i upload some images , perhaps thats better for people to see what i mean.
1) i can get the dress to fit, but when i render the image i get poke though ive tried many times to stop this, but honestly i don't know where i'm going wrong.
2) this is lilblackone dress on alysa body morphs with tights
yes she does look beautiful, untill i render the character.
tried parent change to fit victoria 4 and tried fit lilblackone genesis figure
tryed adjusting the size parameters,
any ideas please?
from: mal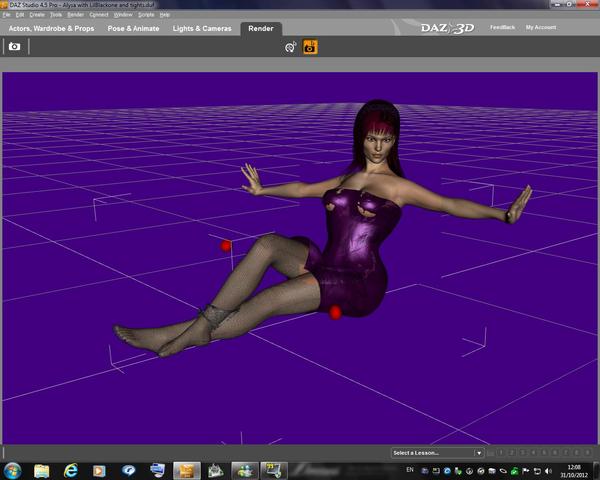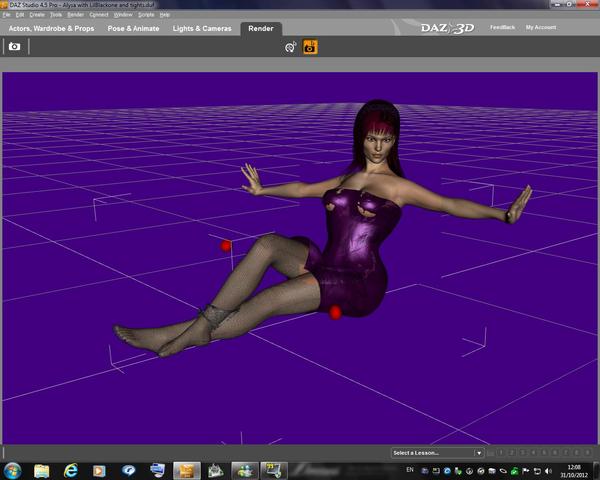 Dwm_2012-10-31_12-08-38-35.jpg