M4 Neck Ripple on Injecting Head/Body Morphs
SidheRose
Posts: 0
Hello,
I have an issue when I morph M4 using morphs ++. I save the INJ_Head and INJ_Body .pz2 files. Then when I import a fresh M4 and inject morphs, or even REM_Head and REM_Body on an existing one and inject his head and body morphs, I get a ripple under his neck above his adam's apple with his face skin just at the bottom of it. Even if I save the .pz2 file as INJ_All (head and body together) I still get this ripple. I cannot get rid of it. What I have noticed is that if I don't use the body-type injections (Body_Builder, Super_Hero, etc.) the ripple doesn't happen. I can dial morphs on his arms, lower torso, and chest that make him bigger (in places) but if I use the body-types, then the ripple shows. Why is this happening and how can I fix it? I did fix it on one of my M4 morphs, but have not been able to on the others.
When I save the head morphs, I save from Head down to Tongue-Tip. Body morphs are all other items minus Head to Tongue-Tip.
I am running Poser 2010 as an upgrade on Poser 5 on a Windows 7 Pro pc.
Thank you for your help!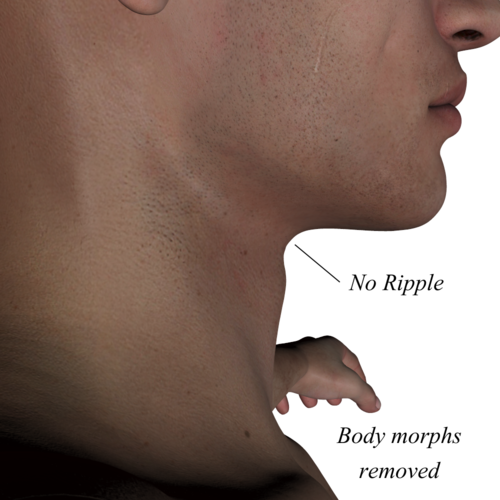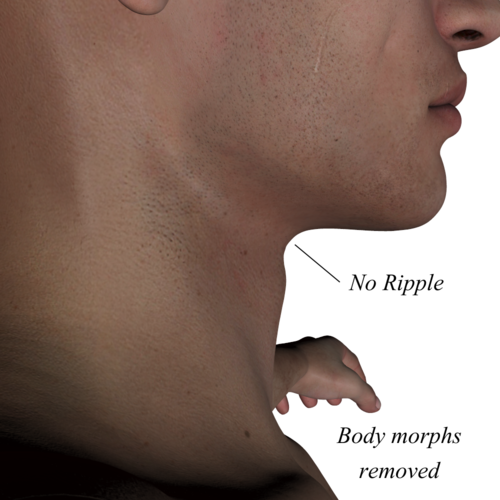 CGW_BB_250Def_250SH_300.png
Post edited by SidheRose on