Whip out your WIPs.

ghastlycomic
Posts: 2,369
Anyone want to share what they're working on?
I decided to tackle my Mr. Low tonight.
Created a texture map for him. Mostly just a test to see how easy it will be for me to create illustrated textures on my tablet. I've been doing a lot of my 2D illustration work on my Toshiba Thrive using Autodesk`s Sketchbook Pro.
I`m going to need to tweak the texture map a bit and most of the illustration is just rough sketches right now to see where things line up but it looks like I`m on the right track. Ears need to be moved back for sure. Eyes and mouth are more or less in the right places.
Here`s Mr. Low dressed up in the basic Genesis clothes. Don`t hate on his fashion sense, it makes him feel beautiful. :lol:
I think he has the makings of a pretty useful figure (only 1502 polygons). Sadly won`t be able to do too much in terms of body morphs because of his low poly count. I`ll have to make a separate figure for female bodies because I didn`t put enough polygons into the chest to make decent breasts.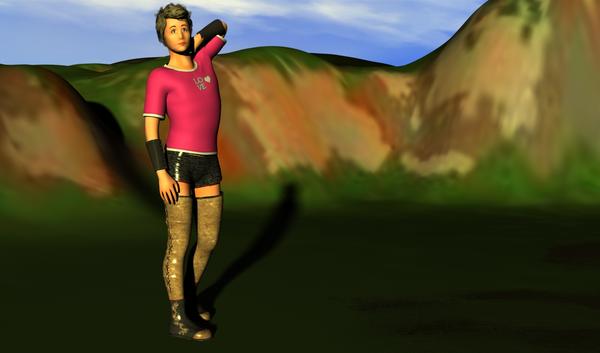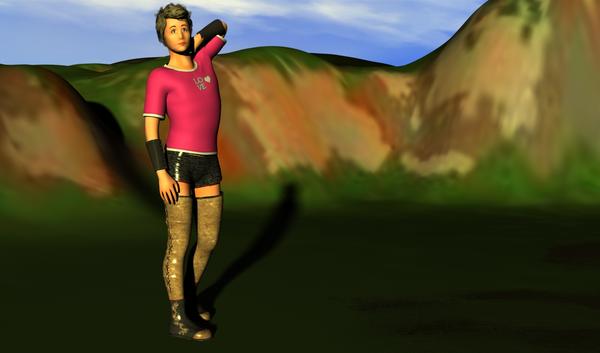 mr_low_texture_mapped_clothed.jpg
Post edited by ghastlycomic on